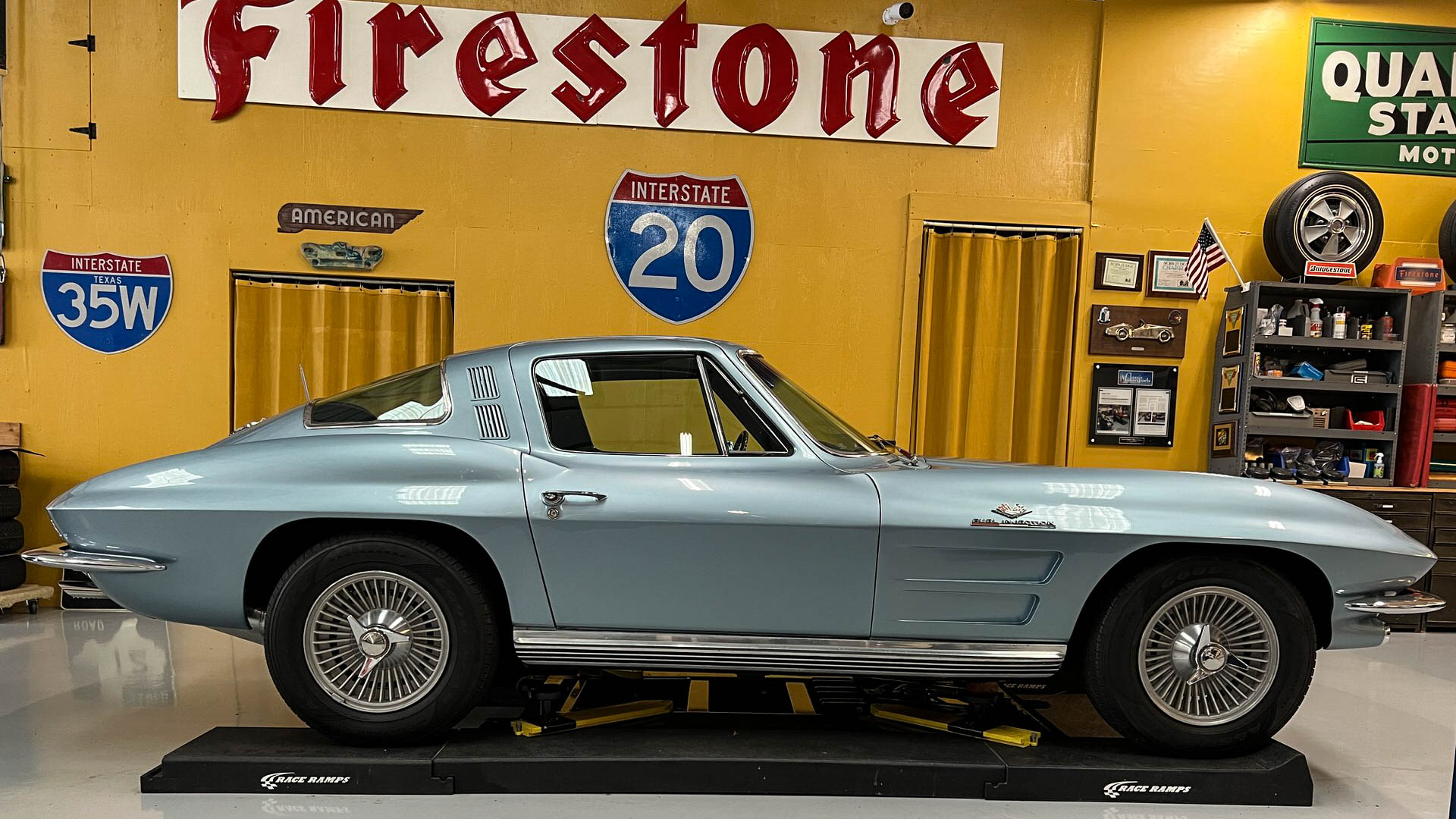 1964 Corvette Fuel Injected (#'s Matching)
1964 Corvette For Sale – Fuel Injected / #'s Matching
Value attributes
In the world of Vintage Corvettes, there are some very important VALUE attributes that separate one Corvette from the other – here I am talking about ORIGINALITY. To those serious about these impossible to duplicate "Vette value attributes" let me quickly say … they are in place on this car. This car has its major critical born with factory parts including its VIN #'s, matching Engine & Transmission, as well as its ORIGINAL body.
Performance & functionality
Everything is in working order (one slow headlight), and this car can be immediately enjoyed the day you get it. It's obvious that it has been lovingly owned by preservation minded owners who gave it the maintenance it needed when needed (locally owned the last 40 years).
In the driving that I have done, it has exhibited NO bad habits, starts easily, idles beautifully and runs / drives as would be expected from a well sorted, well preserved original 1964 FI/Vette. The bottom line is it pulls hard when asked, but otherwise is a very mild mannered, easily to live with cruiser.
Factory equipped with a 4:11 posi 3rd member, it was meant for serious performance. Motor Trend magazine tested a similarly equipped Vette with impressive results. It ran a 14.2 second Qtr mile with 0 to 60 in 5.6 seconds . Very impressive results for 1964. Please take time to WATCH the Test-Drive-Video to see how surprisingly easy this car is to live with.
Cosmetics
The body is a NO hit body with all of its factory bonding seams intact. The inner wheel wells have not been milled down for oversize tires, it has not been color changed, not modified, not improperly stored or abused in any way that I can detect, and the frame is super clean with NO evidence of rot or prior repairs.
At first blush, the car appears to be a near mint (for 60 years of age) unrestored survivor. However, it is more likely a combination of unrestored and refreshed as needed than 100% original or 100% restored. To the trained eye it takes only a few minutes of examining this car to know you are looking at a high integrity original car. The condition and light patina brings instant respect from true car guys with knowledge concerning things that really matter. Even with the knowledge that it has been repainted at one time, the car presents very much like an original well preserved unrestored car might. The paint is what I consider to be very presentable as GUILT FREE driver quality. However, under closer more critical examination it has the seemingly mandatory aging issues that come with old paint on old Vettes. Thus, if you demand slick flawless paint, this car needs a respray. Likewise, the interior is well preserved and very presentable, other than the fact that the driver's seat bottom seams are releasing.
Rarity & Desirability
Needless to say, the L84 Fuel Injection option puts this Vette at the top of the food chain for the first 3 years of the C2's. Only 1,325 were built in 1964. And of that small number far fewer have survived 60 years as ORIGINAL as this one. Additionally, the Kelsey Hays knock offs are original (NOT repo … but factory KH with 1965 date codes) and add that much more value and uniqueness to this very special FI coupe.
Sell Us Your Car!
We're always looking for high quality classic cars to buy.
Get our inventory update email!
If you're looking for a classic car and you're as particular as we are, it's our hope that we can be of some help in your search for a high quality KEEPER.