Testimonials
Here's what our buyers have to say!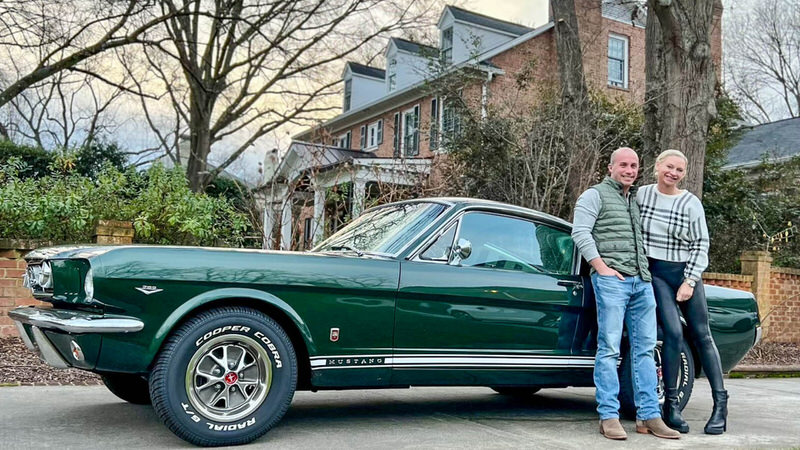 "My SECOND purchase from Michael. This 1966 GT fastback has been one of my dream cars since I was a kid and today it came true! I cannot say enough good things about how easy Michael made the car buying process. I found the website and spent hours looking through the cars that they had sold and watching the videos they posted and decided that these were the guys that I needed to find my dream car. I trusted what he said from his past sales. He kept me updated throughout the entire process and let me make the decisions when things needed to be done. I will definitely be buying another car from them in the future."
MJ in North Carolina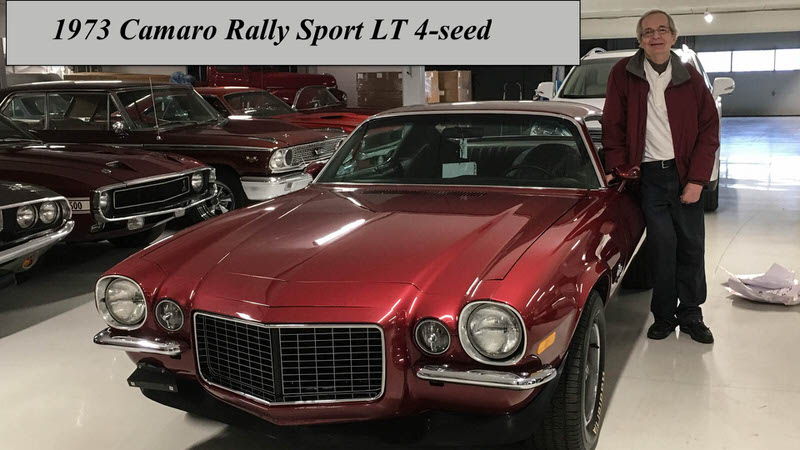 "Michael I wanted you to know it was worth the wait. It looks and runs great. I have received complements on the car and a couple inquiries if I would be willing to sell it. The thing I love the most is the sound of the engine. As you said, it's killer. All in all a very nice car."
BR in Canada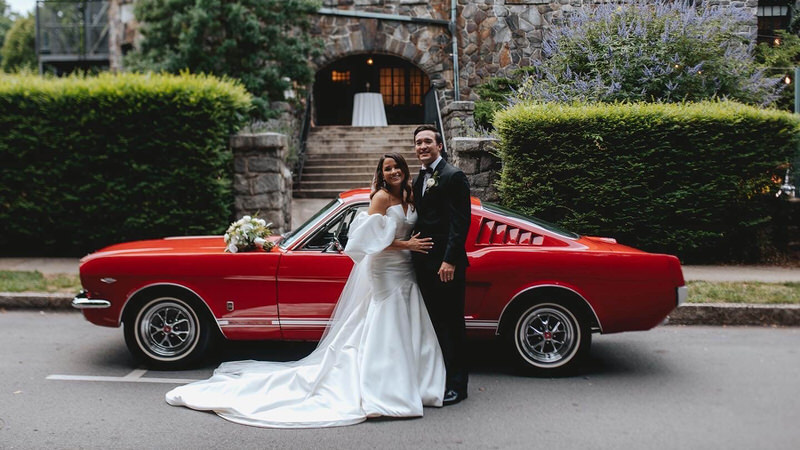 "Not sure if you remember me. I was the kid who purchased a 1966 GT fastback from you almost 5 years ago. Just wanted to give you an update on the car. Bottom line, the quality of this car has held and I couldn't be happier with my purchase! In the past few years, I've moved all around the country with my job taking my car with me all the way. I recently, I got married and I wanted to share this photo with you. Hope all is well with you and your son."
JD in North Carolina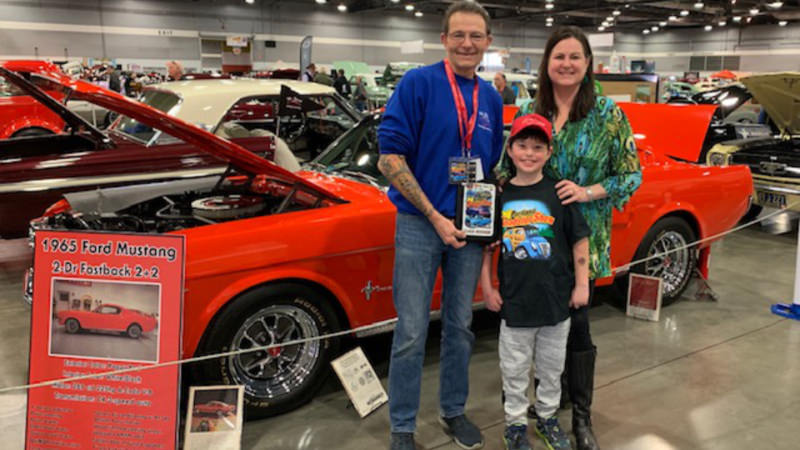 "Hello Michael, I just thought I'd let you know I entered the Mustang in the 63rd annual HOT ROD & CUSTOM car show here in Portland and it took 2nd place. Thanks for a great car!"
RP in Oregon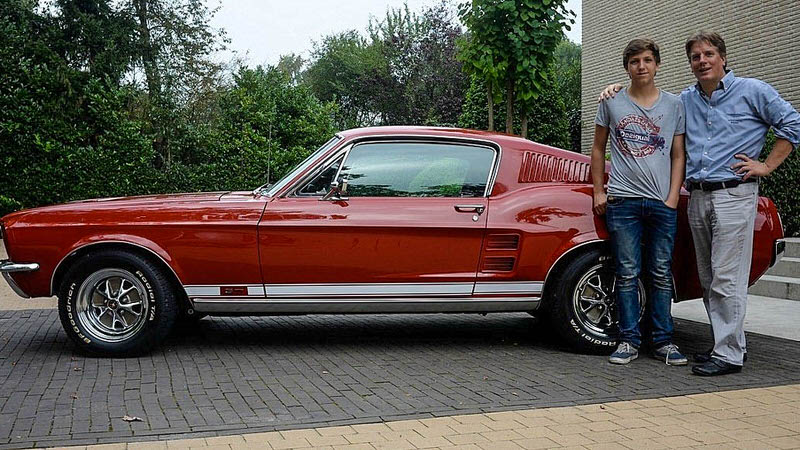 "Michael, I am 100% satisfied with this American beauty. My son and I are big fans of yours and I will be recommending you to other people. Regards from a very happy Belgium buyer. Thanks again, Michael!"
Al in Belgium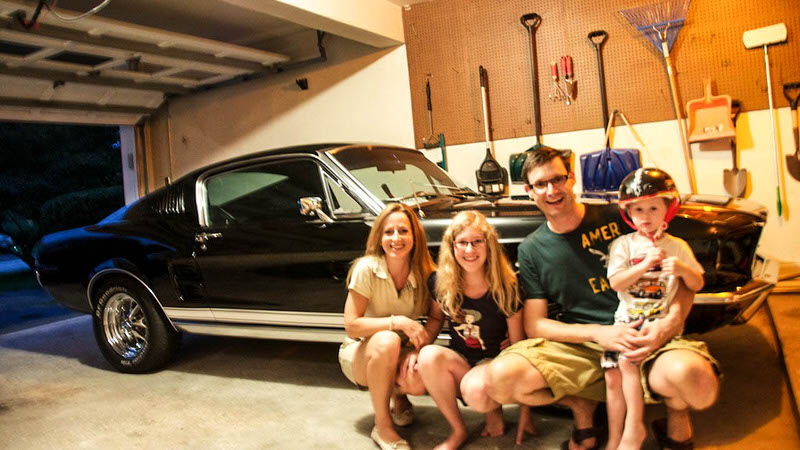 "Dear Michael, now that the car arrived and our deal comes to an end I would like to send you my sincerest thanks. You have been a trustful partner for buying my dream car. You inspired trust to me from the very minute I discovered your webpage. I truly enjoyed my trip down to Texas and having that great BBQ together. Great memories for a lifetime."
TM in United Kingdom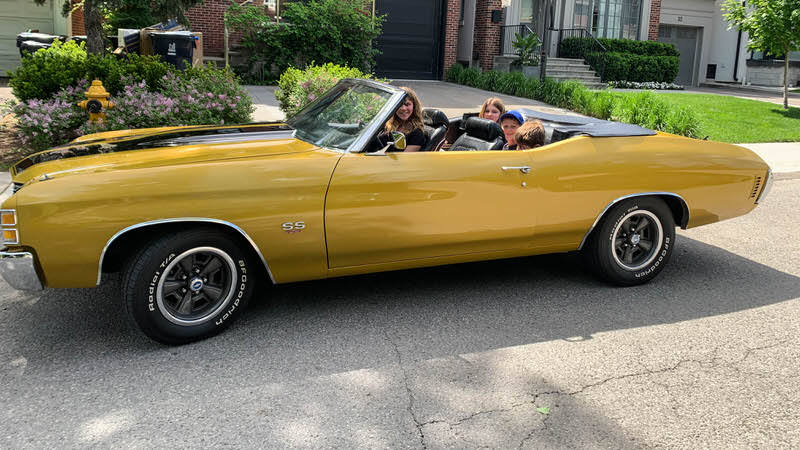 "The car arrived today. Thanks for all the help and the smooth transaction. The car is absolutely beautiful. Going cruising with the family! Thanks again Michael."
DR in Canada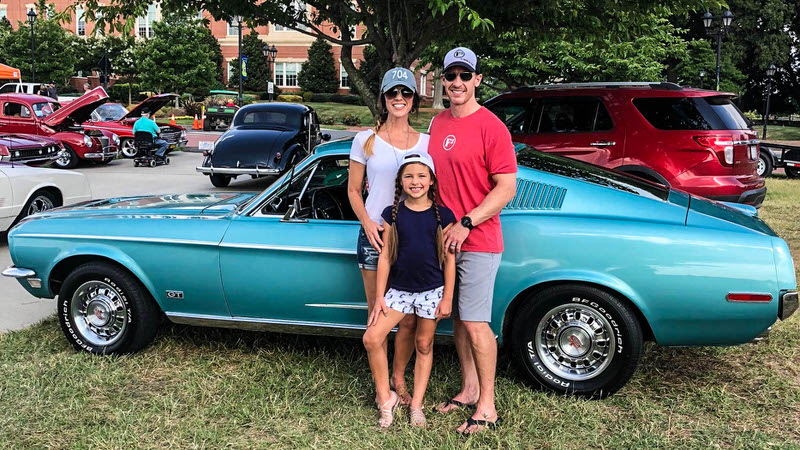 "Michael I was very nervous about such a large purchase made sight unseen, but the car is just as good as you described it. Thank you!"
HA in North Carolina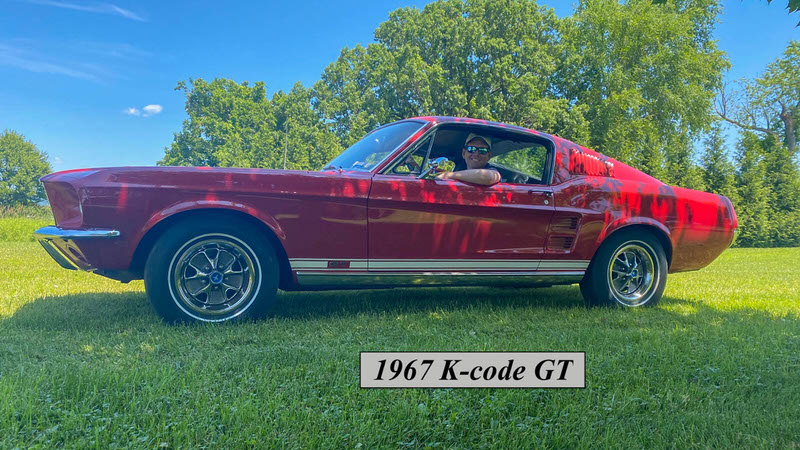 "Working with Michael and Tyler was an amazing experience. Their knowledge and ability to source truly spectacular vintage cars puts them ahead of their competition. Trust and integrity are paramount in the collector car market and you know that any car they are selling has been meticulously vetted. The passion for what they do is reflected in the love they have for their cars. In my experience I felt I was buying my 1967 K Code from the original owner, not just any seller."
JC in New York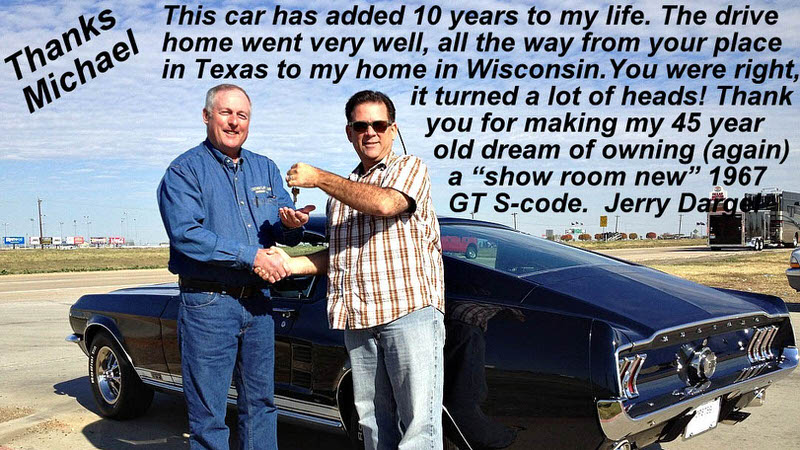 "This car has added 10 years to my life. The drive home west went very well, all the way from your place in Texas to my home in Wisconsin. You were right, it turned a lot of heads! Thank you for making my 45 year old dream of owning (again) a "show room new" 1967 GT S-code."
JD in Wisconsin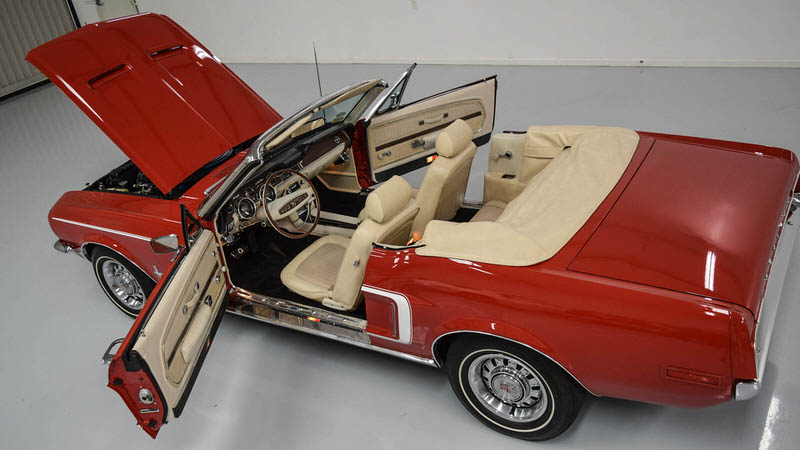 "Seriously Michael, you are one in a million, you have sold me a gem of a car and I can't thank you enough. Drove it into London today. Michael, what have you done to me? I can't go anywhere with it. I go to get petrol a whole lot of people come telling me what a beautiful car it is. I went to my office complex of 16 buildings, everyone came out asking when I got it, how much did I pay? How old is it? I doubt I'll be going anywhere in peace Michael :-). Thank you a million times my friend."
FR in United Kingdom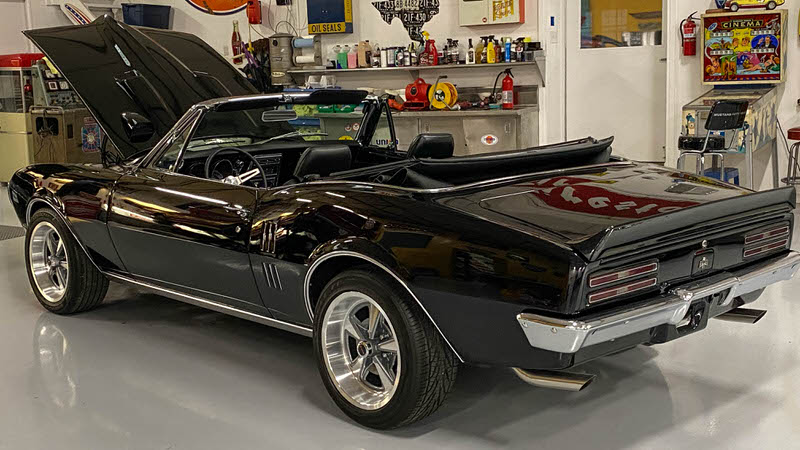 "The family sure enjoys the Firebird. I wanted to provide a customer testimonial to underscore a key point. For customers like me, looking to build a collection strategically over time, you and Tyler help us avoid mistakes and make the most of the dollars we choose to invest. Thanks again Michael."
DM in Texas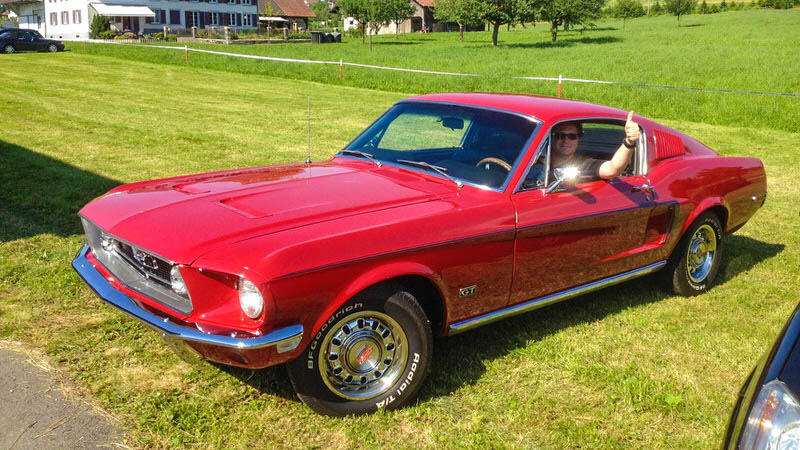 "Michael, the car passed the 'SWISS traffic' check inspection the first time – that is very unusual. Every promise you made become truth. The car is perfect. Your pictures and your description have exactly corresponded to the car. I love this car and it will not be our last business. You are a very serious seller and I got a great car from you. Thank you. I wish you all the best."
TL in Switzerland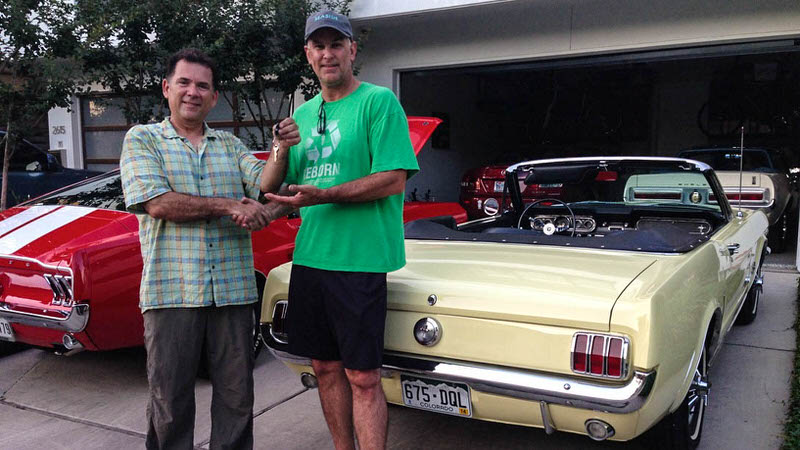 "Thank you Michael. It is as good as I hoped, I am happy with it."
SC in Texas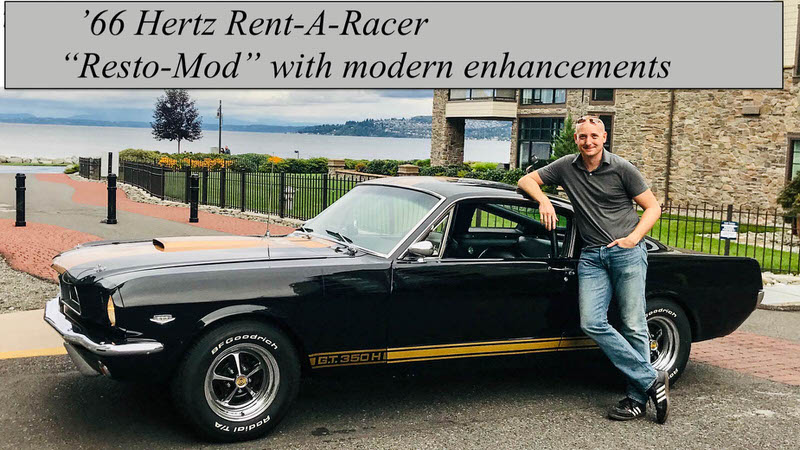 "Michael, thank you so much for helping take a lot of the fear out of buying my first classic car. I truly appreciate your honest upfront nature. I LOVE this Stang and I'm going to drive the xxxx out of it."
GS in Washington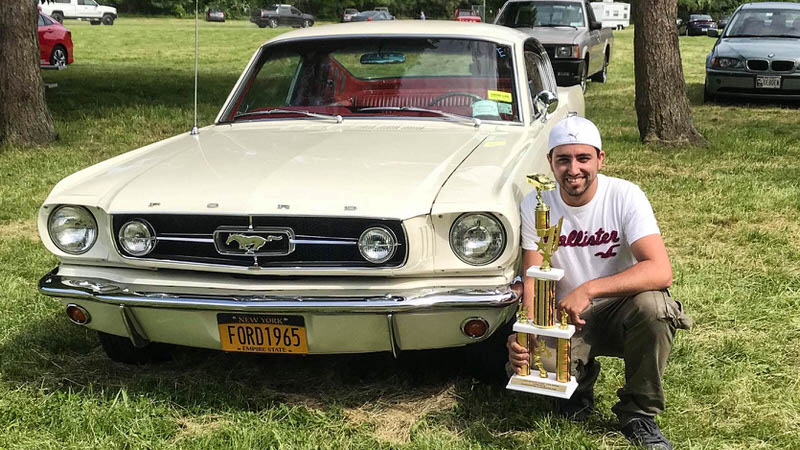 "Hi Michael. Hope all is well with you. Yesterday I went to my first car show (Long Island, NY) and I did great. My Mustang won 1st place in its category. I was so happy and I said let me tell Michael, he'll be happy too."
MF in New York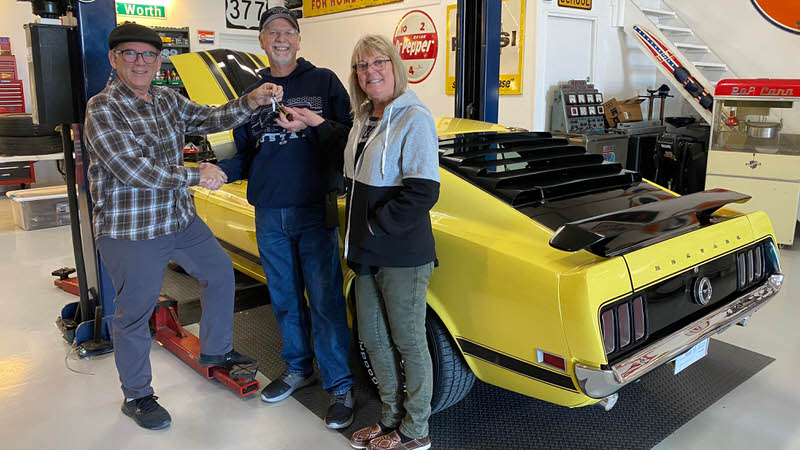 "Michael and Tyler, we are very proud of our new Boss. The car gatherings we have squeezed in between the mild weekends have been astonishing. People cannot believe what a gem it is. We are going to show her at a Mustang club show in July. Hopefully, get an honorable mention. Happy to be a repeat customer!"
CS in Washington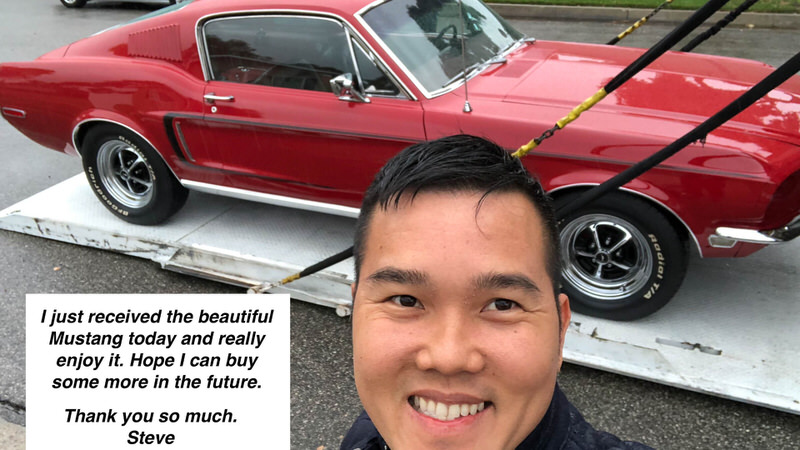 "I just received the beautiful Mustang today and I really enjoy it. Hope I can buy some more in the future."
SM in California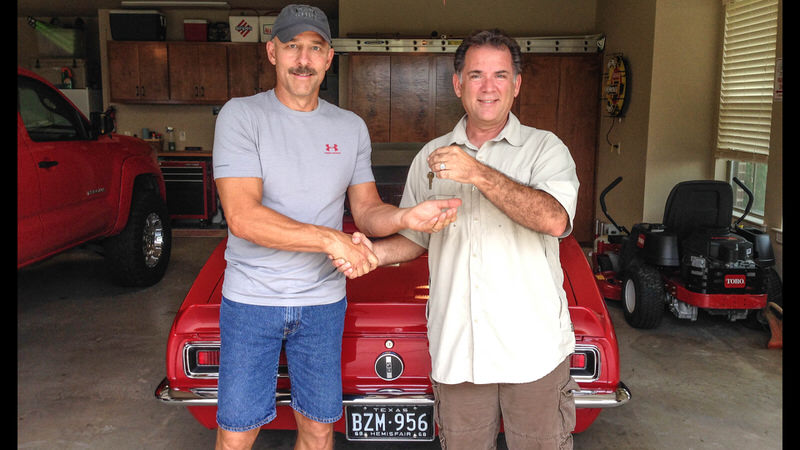 "We knew our search for a classic car dealer was over as soon as we visited Quality Classics and met with Michael Chance and his son Tyler. It was obvious from the initial meeting that we were dealing with knowledgeable honest car guys that are truly passionate about the cars they represent. Thank you Michael and Tyler for helping us put a classic Camaro Convertible in our garage. We hope to do business with you again and we won't hesitate to recommend you to anyone who wants to make their classic car dream a reality."
BB in Texas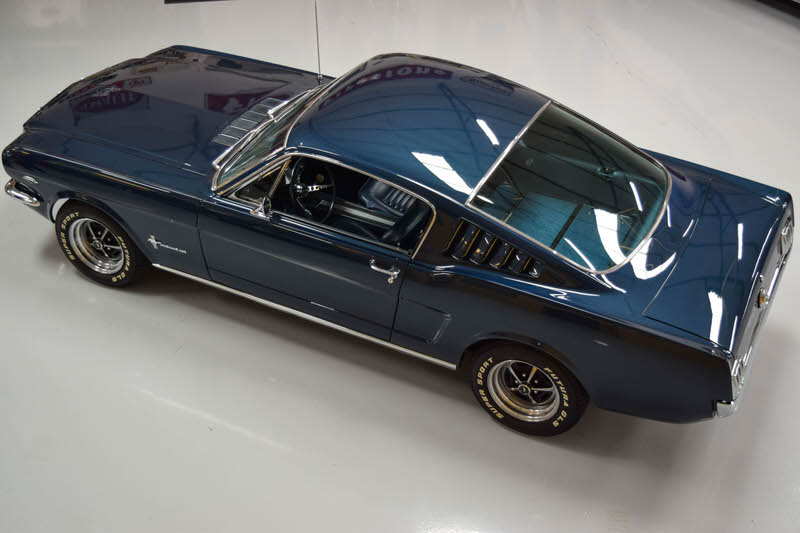 "Michael, I received the 65 today. AWESOME!!!!! Better than anticipated. You and Tyler represented the vehicle spot on. It was a pleasure doing business with you. I will come to you again for my next classic and I am telling all my classic buds about your operation. Continued success in the future and all the best."
BL in Florida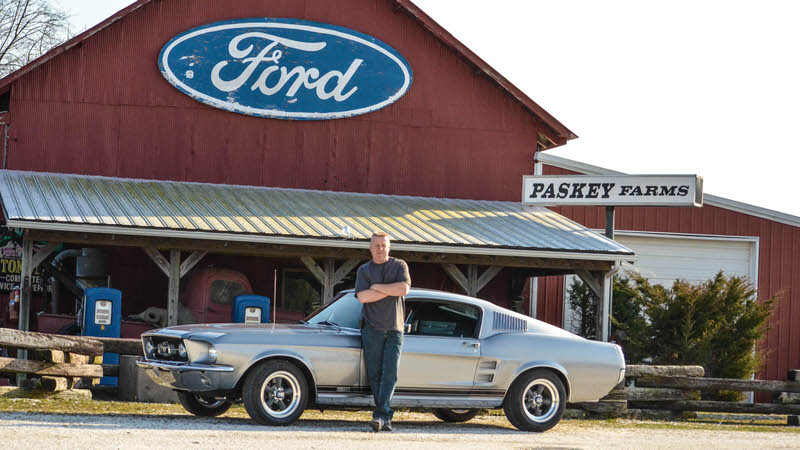 "I purchased my 1967 GTA Fastback from Michael and his son Tyler sight unseen. I am a State Trooper here in Delaware and was very hesitant in making a transaction without seeing the car in person but after talking to Michael on the phone several times and talking with others who have bought cars from Michael over the years I became comfortable in making the purchase. I received the car just as Michael described. I am more than impressed with Michael and Tyler's professionalism and hope to purchase other cars from them in the future. My family & I have had more fun with this car in the past year than you could imagine. Michael I want to thank you and your son Tyler from the bottom of my heart."
BP in Delaware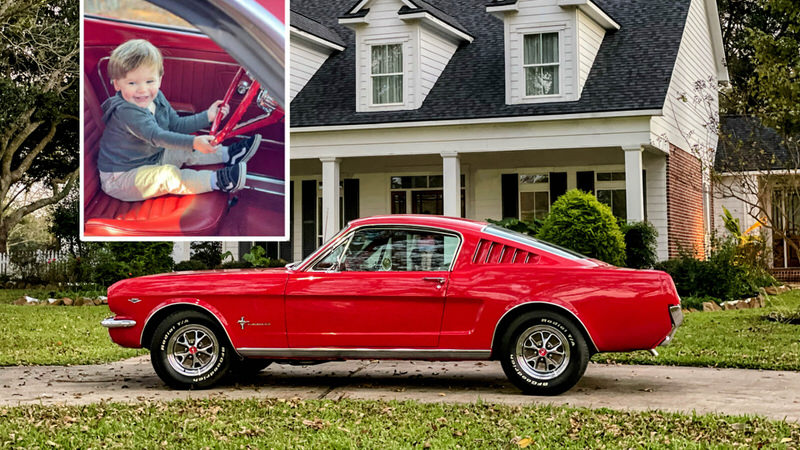 "I wanted to let you know that we are truly enjoying that Red on Red Fastback. I can't express how happy we are with the car and even happier with purchasing it through you and your son. Y'all truly made the process painless. I've attached a recent picture of the car one of my grandkids. My grandson will be asking me for the keys when he is able to reach the pedals! Thanks again Michael."
SP in Texas
"The car is Precisely as Michael represented it to be. Great Job! Thank you Michael and Tyler."
CD in Oklahoma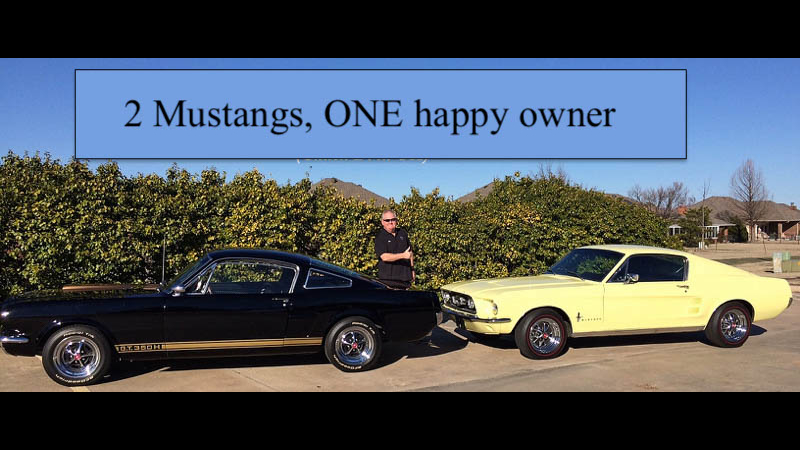 "Two Mustangs from Quality Classics and One happy owner."
CD in Oklahoma
"Michael and Tyler are a fantastic team – meticulously honest, scrupulously detailed, extremely knowledgeable and passionate about the "classics". Michael has found two amazing trucks for me (total dream for me since I was in high school) and I have mentioned what I would like next so he can be "looking" for the third one. I've watched their business for the last 20 years and the quality and attention to detail has never faltered. I will never buy from anyone else – I totally trust them. Best team ever!!!"
SS in Texas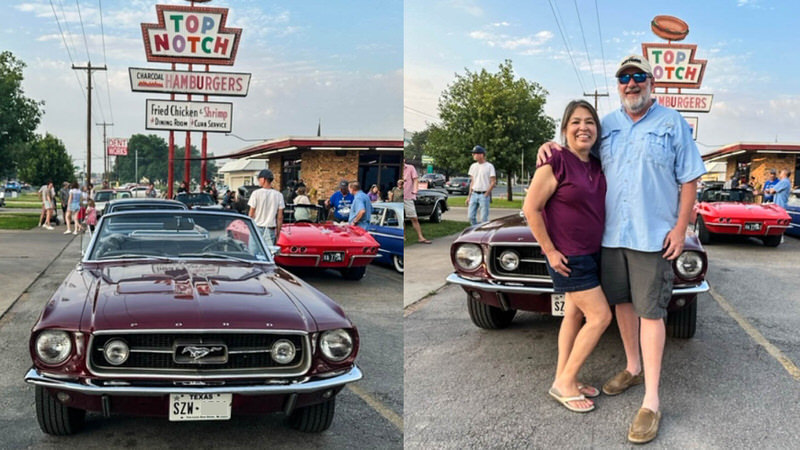 "As the new owner of this classic 67 GTA Mustang convertible I would like say that we cannot be more happy with the purchase of this car from Quality Classics. For those interested in vintage Mustangs you should not buy one without checking out these guys first. Michael and Tyler really care about what they do and shoot you straight. Their focus on quality rare cars to sale is what made me go with this father and son team. Thanks again Michael and Tyler!"
RD & LD in Texas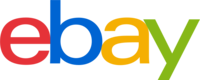 Feedback Reviews
Please take time to review my eBay buyer feedback (below) selling NOTHING but high quality Classic Cars!
Exceptional car from an exceptional seller. Great father & son team. A++++++++
buyer paid $38,500
It's a great pleasure to deal with Michael, excellent communication, great car
buyer paid $59,950
The car was everything and more than I expected! Thanks Michael!
buyer paid $22,000
Great seller, car exactly as described, well worth $38,000 – a dream comes true!
buyer paid $38,000
Extremely satisfied – Michael is very fair and good with communication
buyer paid $48,950
The facility was awesome, the cars were of excellent quality just as described!
buyer paid $59,950
Very pleased with car. Michael was very honest and professional.
buyer paid $95,000
Great car, as described. Paid $43,000 & pleased.
buyer paid $43,000
Great Car. $38,500. Car as described. Thanks Michael
buyer paid $38,500
67Mustang S Code 390,$42,950,Beautiful Car, Michael is passionate & trustworthy
buyer paid $42,950
1969 Firebird 400 Conv, amazing car & transaction, Michael is excellent
buyer paid $54,750
Bought a $50,000 Mustang. Great car! Excellent communication. Thanks, Michael!
buyer paid $50,000
$44,000 and 2nd purchase from Michael. Very recommended Mustang expert!!
buyer paid $44,000
$34,950 for '66 Mustang Conv. Incredible service from Michael. I'll buy more, thanks!
buyer paid $34,950
$42,500 and the car is PRECISELY as Michael represented it to be. Great job!
buyer paid $42,500
2nd car purchased from Michael, always as described. This one for $38,500
buyer paid $38,500
Thanks, Michael. Well worth the $45,000
buyer paid $45,000
Michael has the BEST CARS on eBay. Paid $58,500 for my stunning 67 GT 390
buyer paid $58,500
Had an AWESOME car Buying experience! Bought a $49,500 Camaro & LOVE it!
buyer paid $49,500
Michael went above and beyond to assist me. Very good communication. Excellent!
$18,950 classic truck purchased by this buyer
Traveled from AUSTRALIA, met seller. Unbelievable setup, quality People, quality Vehicles, quality Service.
$35,000 classic truck purchased by this buyer
Paid $65,000 for my GTO convertible, very pleased, GREAT CAR. Thanks Michael!
buyer paid $65,000
Michael sold me this GEM, for $49,950 . It is everything I ever wanted and more.
buyer paid $49,950
Michael sold me this GEM, for $49,950 . It is everything I ever wanted and more.
buyer paid $49,950
My expectations were totally blown out of the water on this $42,000 Camaro, EXCELLENT!
buyer paid $42,000
I was Very pleased with car, Great seller to do biz with, paid $41,000
buyer paid $41,000
1956 Corvette , Amazing transaction, easiest ever, Michael did everything
buyer paid $65,000
Purchased $37,450 Car from Michael and he was the best to work with A+++++++
buyer paid $37,450
Purchased $49,950 Classic Car from Michael and love it! Topnotch experience
buyer paid $49,950
Superb to deal with! Had absolute confidence in buying a $45,000 classic from Michael
buyer paid $45,000
Great to deal with. Michael has Great Cars, will deal again, AAAA+
buyer paid $45,000
Purchased a $38,000 classic car from Michael, very pleased, highly recommend
buyer paid $38,000
Michael just delivered my 64 F100, over $20,000 grand purchase, hassle free
buyer paid $20,000
One of the best I have ever dealt with on Ebay. I would buy from him again
$58,100 Trans Am purchased by this buyer
Michael is top notch, $21,000 Classic Car is awesome!
buyer paid $20,000
Fast ship As Described
$33,000 Mustang purchased by this buyer
What an amazing Impala SS427! U made this a great transaction!! Honest eBayer!
$69,950 Impala purchased by this buyer
Michael is a honest seller. Thank you for my $59,950 Bel Air
buyer paid $59,950
Great Seller, Thanks
$42,500 Firebird 400 cvt purchased by buyer, his 2nd purchase from me, first was a $50,000 L78 Camaro
Car arrived as described. Michael was excellent to work with.
$25,500 Grand Prix purchased by this buyer
2nd car I've bought from Michael. Very helpful & correct descriptions.
$24,000 Mustang purchased by this buyer, his 2nd purchase from me, 1st was $28,000 Mustang
Easy to deal with. Quick buy now transaction
$24,200 Mustang purchased by this buyer
As described, easy to deal with, good communication, thanks for the FIREBIRD
$36,000 Firebird HO cvt purchased by this buyer
Get our inventory update email!
If you're looking for a classic car and you're as particular as we are, it's our hope that we can be of some help in your search for a high quality KEEPER.
Sell Us Your Car!
We're always looking for high quality classic cars to buy.