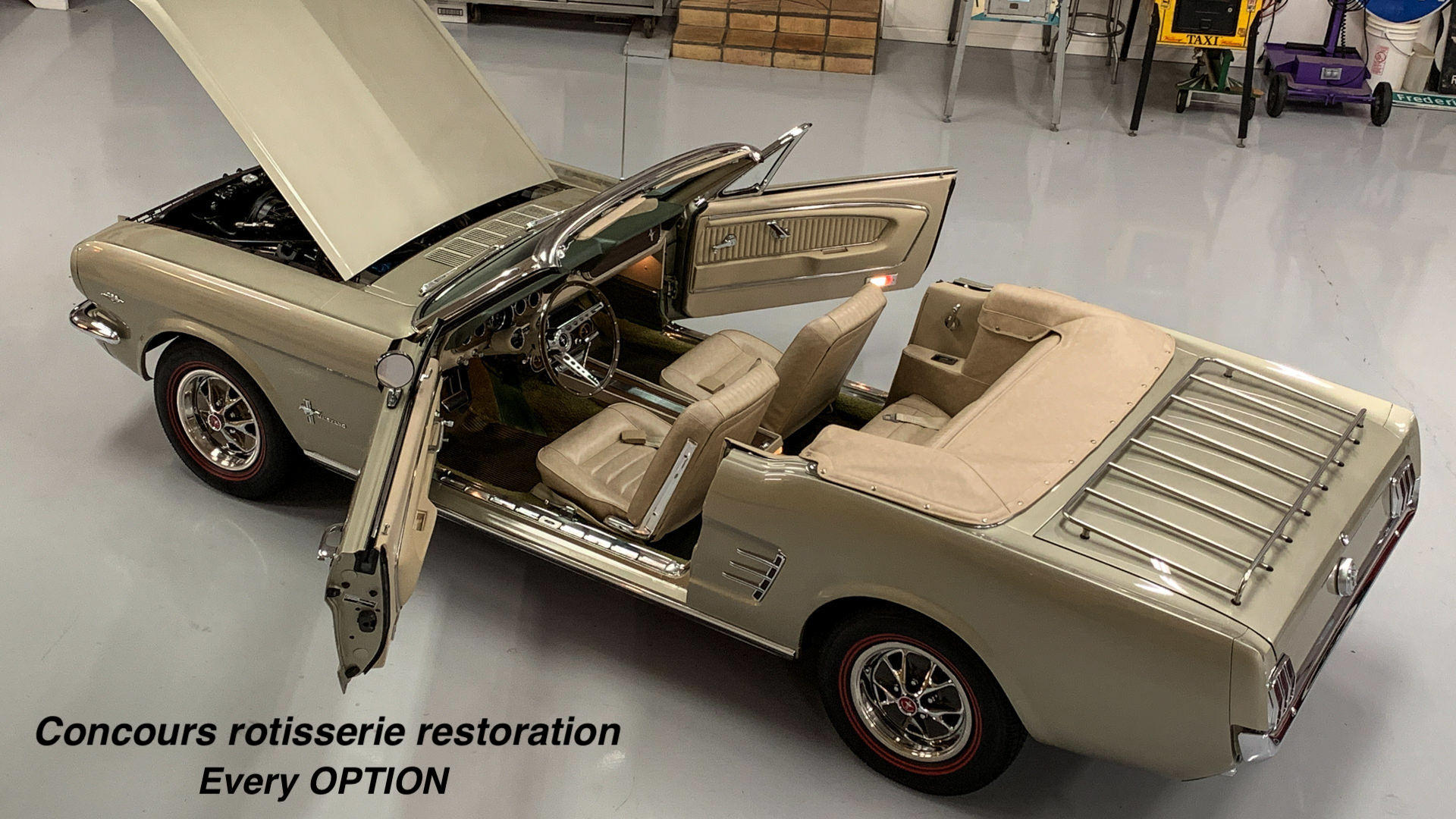 1966 Mustang Convertible (high options)
Sold
1966 Mustang Convertible:
RARE and stunning color combination (Sauterne Gold with Parchment w/Ivy Gold interior)
Stunning show quality top to bottom
RARE Full Option convertible
Air Conditioning
Power Steering
Power Top
DISC Brakes
Automatic
Pony Interior
Rally Pack
Console
Am/Fm Radio
V8 C-code / UPDATED to A-code
Remote Trunk Release
Remote Mirror
Emergency Flashers
Luggage Rack
Style Steel Wheels
Dual Redline Radials
Sell Us Your Car!
We're always looking for high quality classic cars to buy.
Get our inventory update email!
If you're looking for a classic car and you're as particular as we are, it's our hope that we can be of some help in your search for a high quality KEEPER.