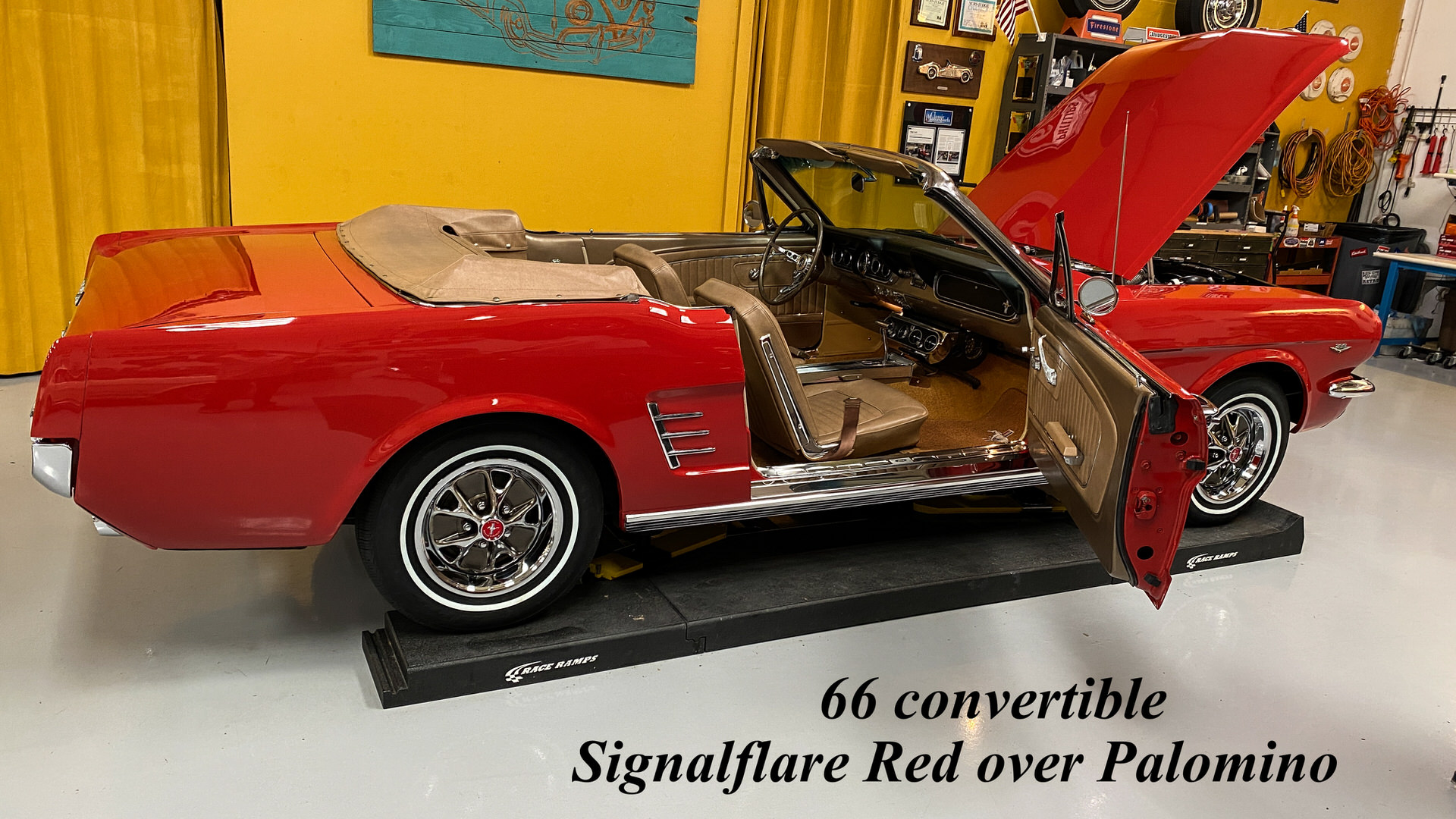 1966 Mustang Convertible
Sold
1966 Mustang Convertible
High optioned show driver:
Air Conditioning
Power steering
Styled steel wheels
Console
Uncut dash with Modern Am/FM Radio (Aux input & modern speakers)
GT fog lights
GT trumpet exhaust
289 C code
Automatic transmission
Very nice restoration… still looks fresh
Sell Us Your Car!
We're always looking for high quality classic cars to buy.
Get our inventory update email!
If you're looking for a classic car and you're as particular as we are, it's our hope that we can be of some help in your search for a high quality KEEPER.