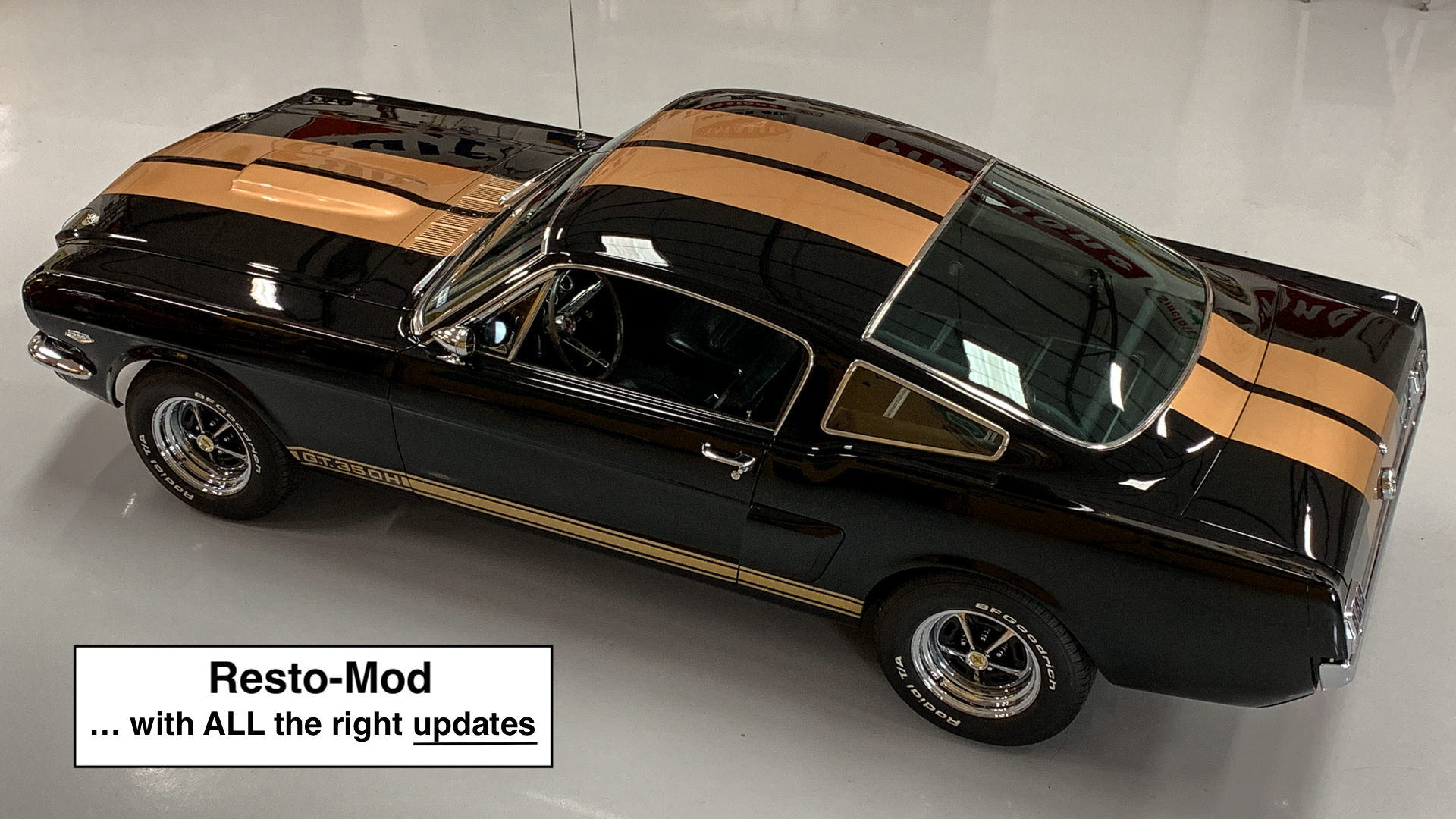 1966 Mustang Hertz GT350 Fastback
1966 Mustang Hertz GT350 Fastback
Sold

This is a very correct Hertz GT350 replica that DRAMATICALLY outperforms the original in every single category.
UPDATES & Refinements
302 engine …. looks exactly like the original 289HiPo but approx. 25 MORE net horsepower
Fuel Injection – EFI …. welcome to the future, better "everything"
Pertronics Electronic Ignition …. better reliability
5-Speed transmission   ….. overdrive effect with low RPM's at highway speeds
4-wheel power "DISC" bakes …. better stopping capacity & no fade
Dual Master Cylinder …. safer than the original "single" Master Cly
modern Power Steering ….. Borgeson conversion, one of the TOP 3 recommended upgrades
modern Air Conditioning ….. drive it on the hottest of days, it keeps you down right cool
modern bright L.E.D brake/tail lights for better safety
modern bright L.E.D backup lights for better safety
modern bright L.E.D front blinkers for better safety
modern headlights, brightest available for this application for better safety
4-point Roll Bar …. additional safety with NO interference with access or use of back seat (can be converted back if desired, but I personally love it)
"Total Control Products" Sub Frame Connector System (Body stiffened up for horsepower and handling and likely capable of handling even more horse power up to a modern Coyote)
Sound deadening material installed throughout …. quieter and more refined interior
3-row radiator and fan shroud from 1967 …. better cooling
– Tri-Y hedders
– Posi Track rear end 9" rear end
– Shelby engine accents
Sell Us Your Car!
We're always looking for high quality classic cars to buy.
Get our inventory update email!
If you're looking for a classic car and you're as particular as we are, it's our hope that we can be of some help in your search for a high quality KEEPER.