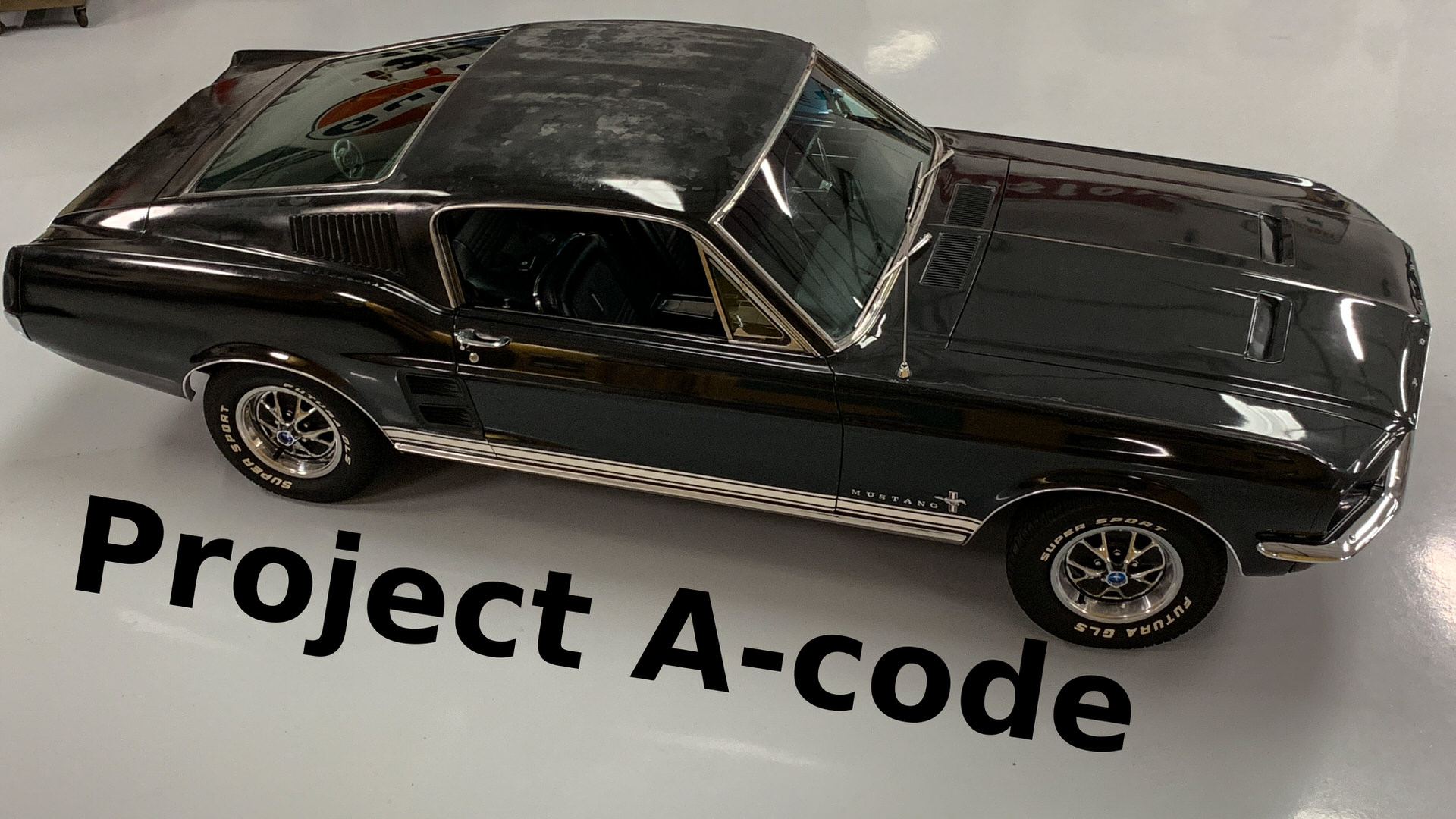 1967 Mustang A-code Fastback
1967 Mustang A-code Fastback:
– Factory A-code
– Fresh 289 V8
– Fastback
– Deluxe black interior with overhead and floor consoles
– Factory air conditioning
– Front disc brakes
SOLD
1967 A-code Fastback. San Jose California car.
* Documented "high option" fastback … see photos below.
* Good original body and good interior
* Fresh motor (& possibly transmission?) runs and drives great
– WATCH Test Drive Video
This is the kind of opportunity that rarely presents itself. Own a super desirable example that can be an "investment grade" without breaking the bank. As projects go, this is a very "light" project that can be immediately enjoyed while being brought back to what ever condition you desire. Please take time to examine every photo and NOTE the embedded language critical to gaining an accurate understanding of the car.
Sell Us Your Car!
We're always looking for high quality classic cars to buy.
Get our inventory update email!
If you're looking for a classic car and you're as particular as we are, it's our hope that we can be of some help in your search for a high quality KEEPER.