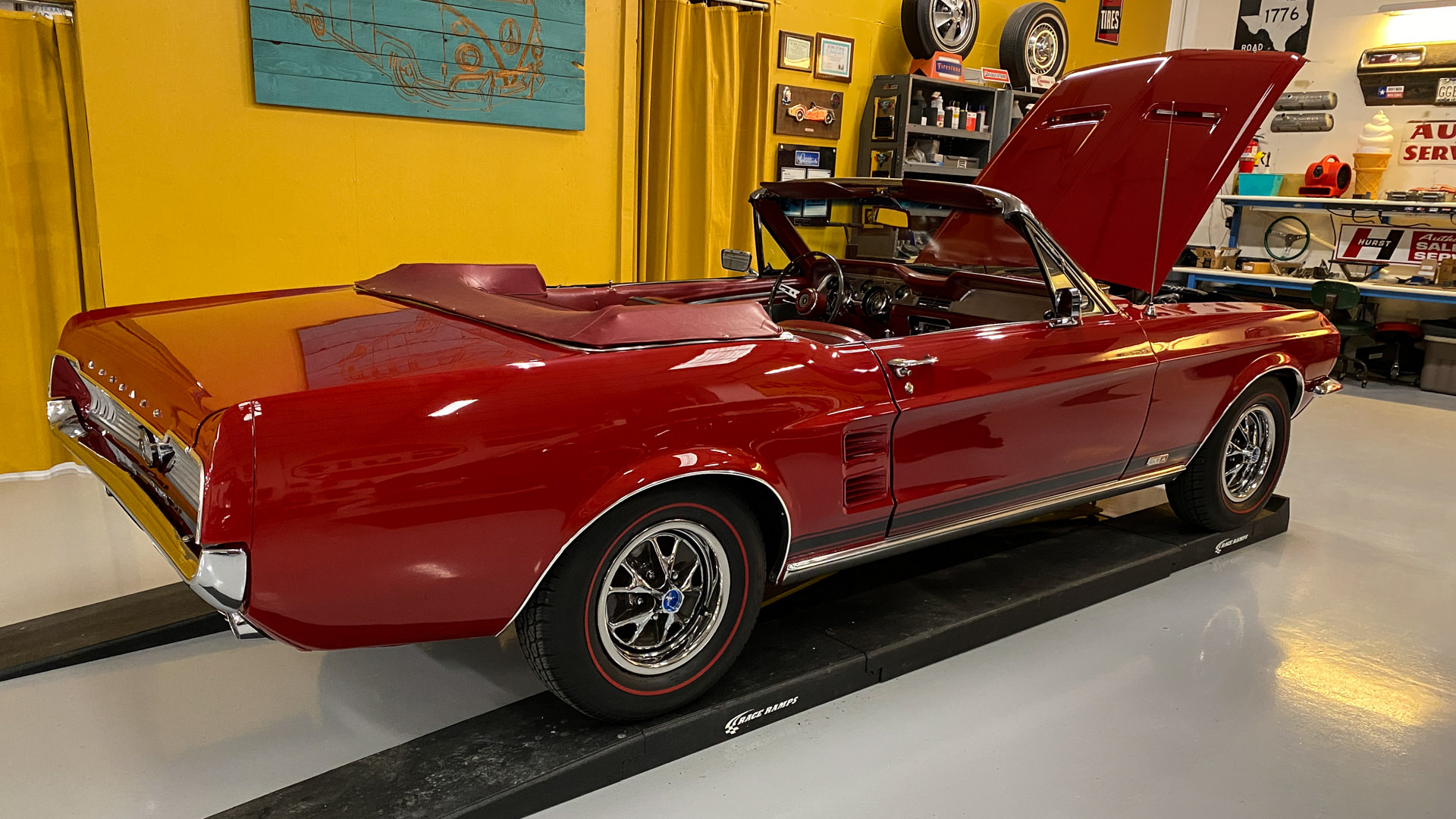 1967 Mustang Convertible GTA
SOLD
1967 Mustang Convertible GTA
Rotisserie restoration of a very rare super "high option" convertible. Minimal driving since its completion so it remains in stunning condition. Original vin stamped inner fender, original door trim tag, original Buck Tag and it's documented with the Marti Report. Factory equipped with the very rare "rear grill" and Gray rear paint treatment … and so much more. Only the GT-A option was added giving it that final extra bit of visual SIZZLE. This is the most visually stunning 67 Stang convertible I have ever laid my eyes on … you be the judge. More details and much better pictures coming soon, including of the undercarriage. Rare opportunity to own an iconic American treasure.
Sell Us Your Car!
We're always looking for high quality classic cars to buy.
Get our inventory update email!
If you're looking for a classic car and you're as particular as we are, it's our hope that we can be of some help in your search for a high quality KEEPER.