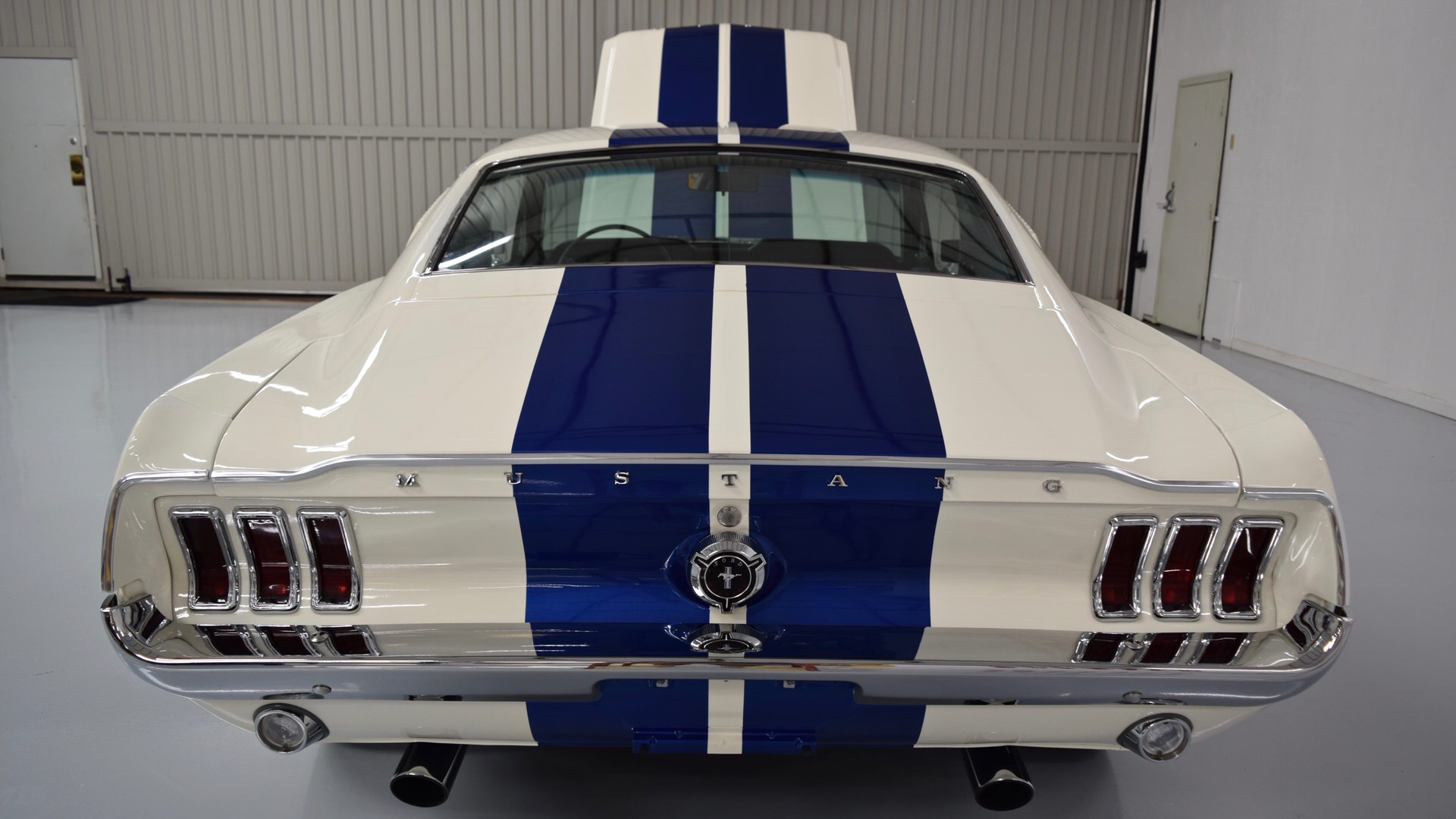 1967 Mustang Fastback
1967 Mustang Fastback
1967 Mustang Fastback. Much more original than some of the "styling cues" would indicate. I think it looks great and on target with "the look" many like given the trophies it has won. HOWEVER, if preferred, a quick change out of the tire/wheel configuration and exhaust tips would put this car very close to a stock presentation.
Quality paint job over quality body
(Wimbledon White with Blue Shelby stripes)
289 V8 – original motor with upgrades
C4- automatic transmission
Power DISC brakes – front
Suspension rebuilt
MSD Electronic ignition
Hedmann Headers & dual exhaust
Fold Down rear seat
17" Coy's mounted with Nexen performance tires
Good History
Sell Us Your Car!
We're always looking for high quality classic cars to buy.
Get our inventory update email!
If you're looking for a classic car and you're as particular as we are, it's our hope that we can be of some help in your search for a high quality KEEPER.