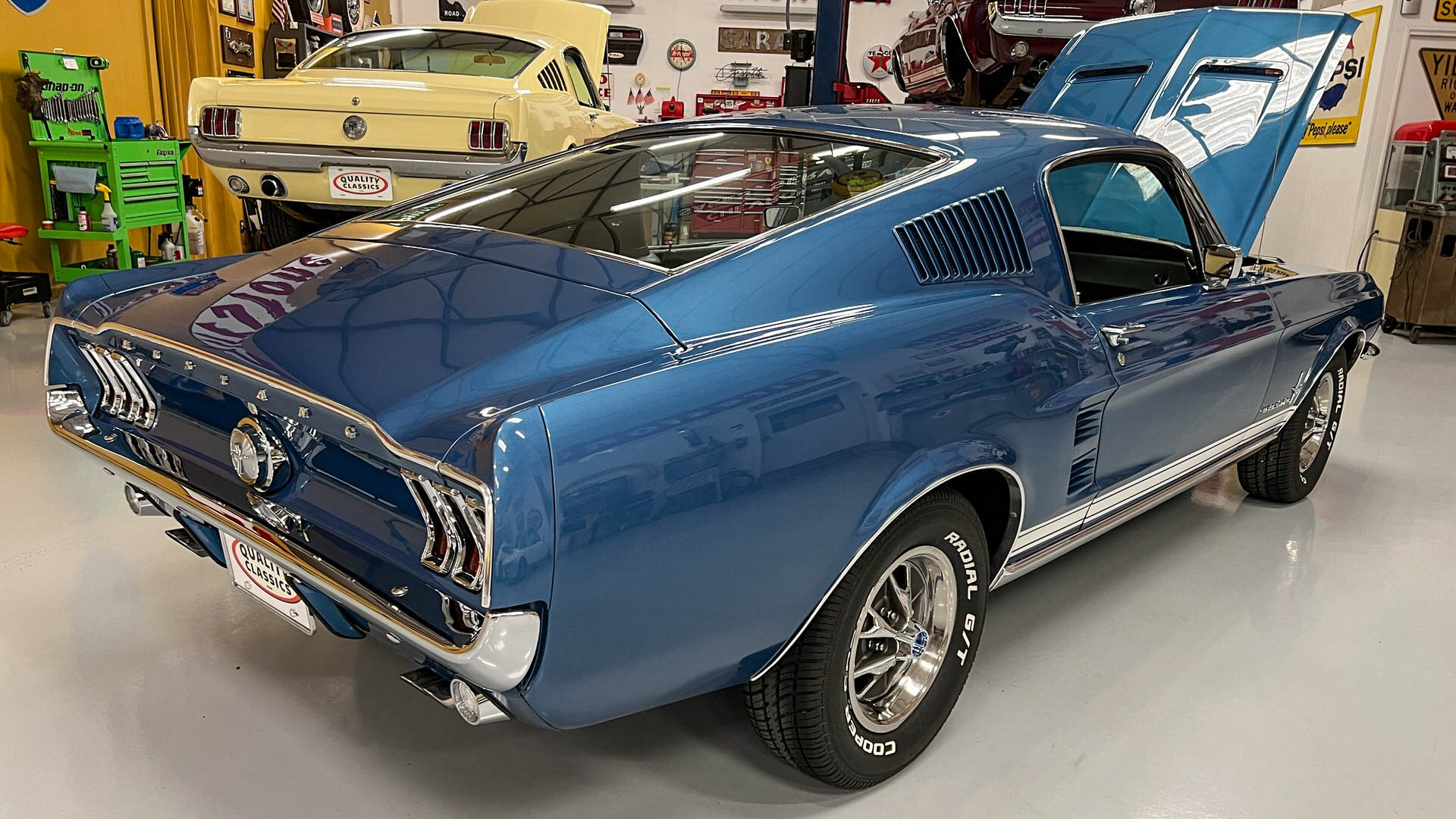 1967 Mustang Fastback A-code 4-Speed
1967 Mustang Fastback A-code 4-Speed
Very excited to have just purchased the jewel from a long term owner who beautifully preserved it over the past 30 plus years. This is a very original and 'documented' example that's ultra hard to find as equipped. As equipped, it came with virtually all the GT performance options that you found on the 1967 GT (see list below). The car was stored more than it was driven so it will undergo a major sorting in our facility to insure that it is ready for immediate on demand enjoyment. The systems that will be refreshed will include the brake system, the fuel system, the cooling system and a complete tune to include rebuilding or replacing the carburetor, new tires, and possibly more. Additionally, some interior enhancements and exterior enhancements will be added to provide an overall strong visually presentation. The car was painted the factory correct Acapulco Blue back in the 1990s and still looks very nice with very little evidence of wear or age. We will also do a professional paint correction which will result in the paint looking even better….. if you are interested let me know via e-mail HOWEVER, please understand that all of the above will take time and I am unable to provide a price until it is completely finished.
Documented 'original as built' and very rare with GT performance options but not a GT. Beautiful Acapulco Blue with Black interior.
* A-code 289/225hp 4-bbl V8
* 4-speed top Loader transmission
* Power-DISC brakes
* Limited Slip Differential / 3.00 gear
* Heavy Duty Suspension
* Fold Down Rear Seat
* Floor Console
* Am Radio
* Tinted Glass
* Courtesy Light Group
Sell Us Your Car!
We're always looking for high quality classic cars to buy.
Get our inventory update email!
If you're looking for a classic car and you're as particular as we are, it's our hope that we can be of some help in your search for a high quality KEEPER.