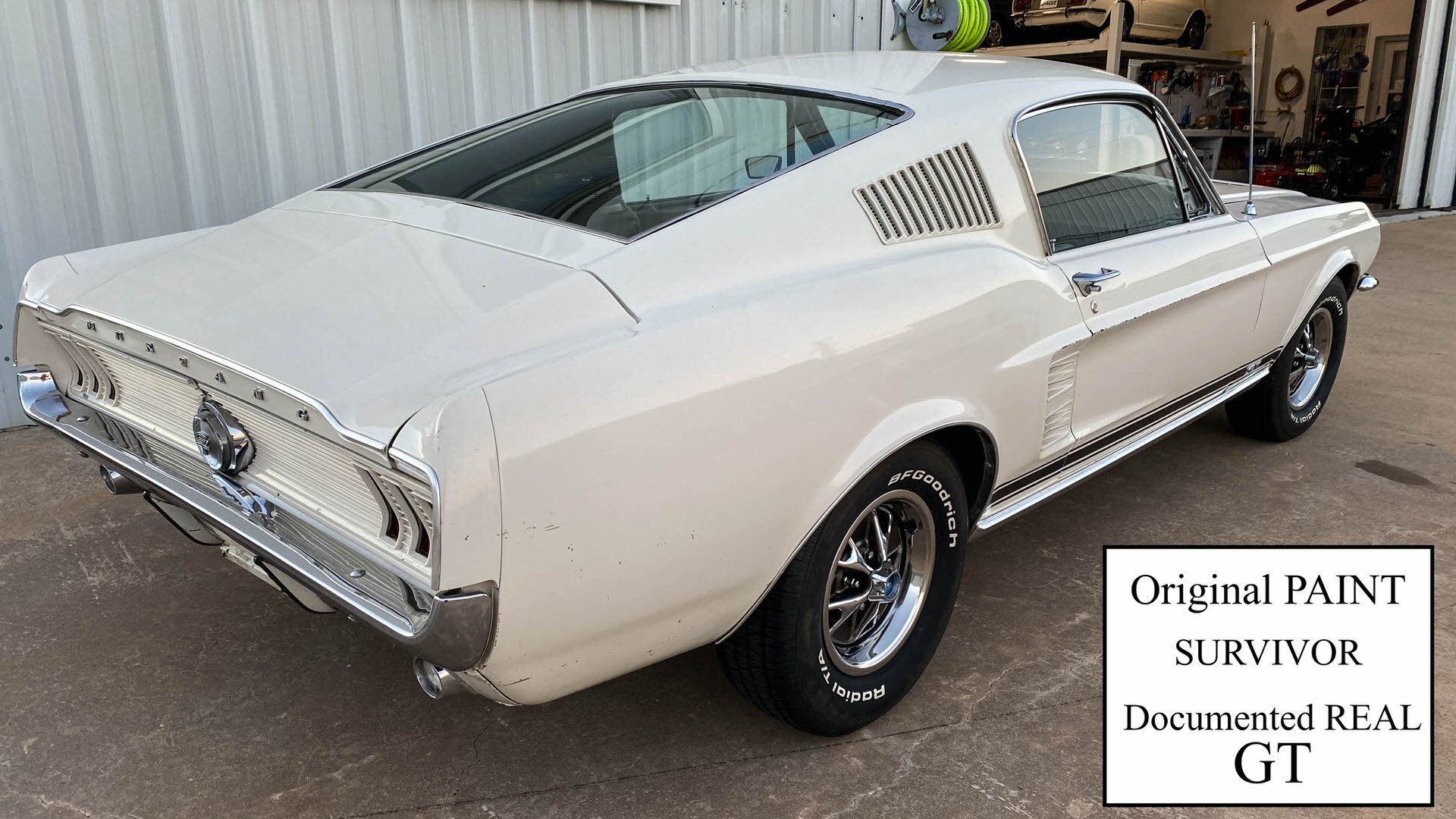 1967 Mustang GT Fastback
1967 Mustang GT Fastback
SOLD
Factory "real deal" GT, documented with MARTI report
53,000  ORIGINAL miles (claimed by former owner)
ORIGINAL PAINT !!  Wimbledon White
ORIGINAL "Deluxe" Black interior. (original from carpet to headliner)
Blinker Hood
Rear Grill
Fold Down Rear Seat
Outstanding Body !! – all original metal including the floors – it's a FREAK
Good mechanicals
After market AC …. Currently not cold
Ready for "preservation judging" …. You can only be original ONCE and original 67 GT fastbacks are next to impossible to find….. when is the last time you saw one?
Sell Us Your Car!
We're always looking for high quality classic cars to buy.
Get our inventory update email!
If you're looking for a classic car and you're as particular as we are, it's our hope that we can be of some help in your search for a high quality KEEPER.