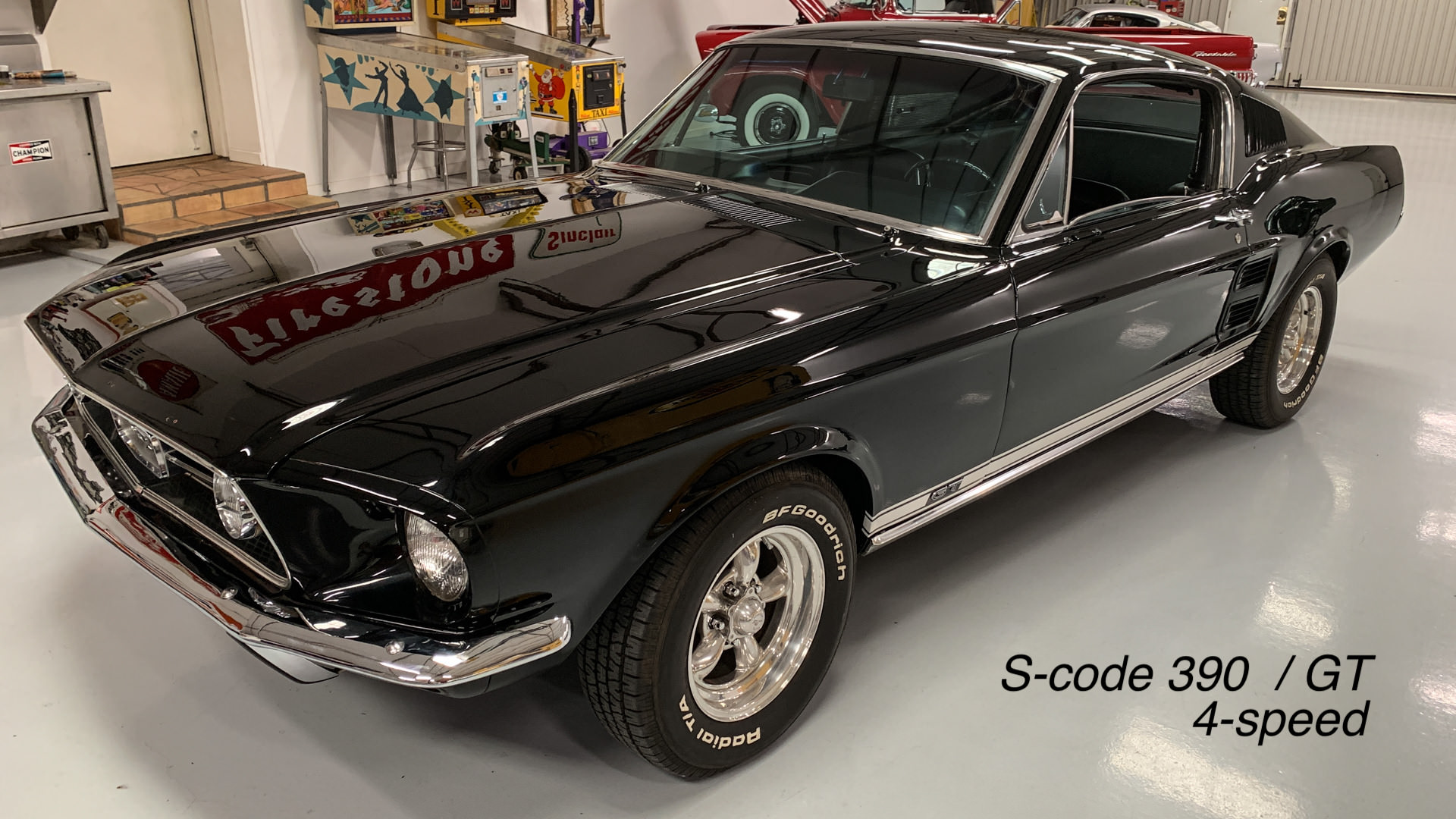 1967 Fastback GT S-code 390
1967 Mustang Fastback GT S-code 390
Substantially ORIGINAL car with some "day two" performance upgrades.
EXCELLENT all original body – by far the hardest thing to find.
– documented with Marti Report
– original Raven Black car   (very hard to find)
– original 4-speed car
– original GT car (Disc brakes, Suspension, steering, exhaust, call outs & stripes)
– original Tachometer car
– original S-code 390 drive train
– original VIN STAMPED inner fender
– original Door Trim Tag
– runs and drives great
WE will be doing some of our usual enhancements in our sorting out of this car BEFORE we take final photos and do the test drive video. Easily one of the most sought after vintage Mustangs on the planet …. It's near impossible to beat a Raven Black fastback with these options and in this condition. A rare opportunity to acquire the fastest appreciating one out there.
Sell Us Your Car!
We're always looking for high quality classic cars to buy.
Get our inventory update email!
If you're looking for a classic car and you're as particular as we are, it's our hope that we can be of some help in your search for a high quality KEEPER.