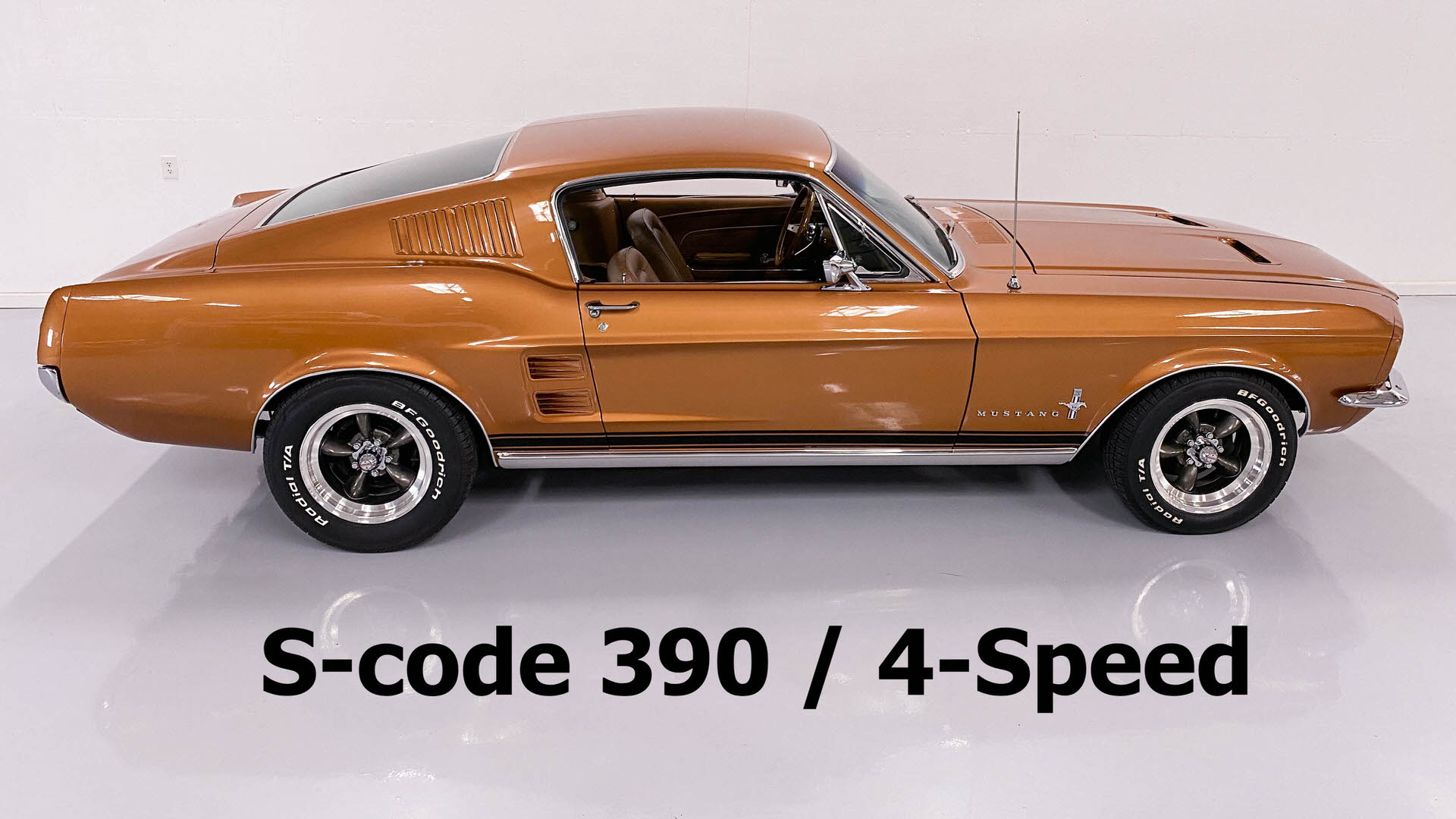 1967 S code 390 4-speed Mustang Fastback
1967 S code 390 4-speed Mustang Fastback
SOLD
390 V8
4-Speed
Tachometer
Traction lock 9″ rear end
Power DISC Brakes
Power Steering
Upper Console
Lower Console
Blinker Hood
Rear Grille
Fold Down Rear Seat
RARE "color combo" of code-V Burnt Amber with 2F Saddle Interior.
OUTSTANDING original body, including floors (very nice paint)
Marti report documented (HIGH option, rare care)
Strong running car with no bad habits (per former owner… approximately 6,000 miles on engine rebuild in 2016)
Sell Us Your Car!
We're always looking for high quality classic cars to buy.
Get our inventory update email!
If you're looking for a classic car and you're as particular as we are, it's our hope that we can be of some help in your search for a high quality KEEPER.