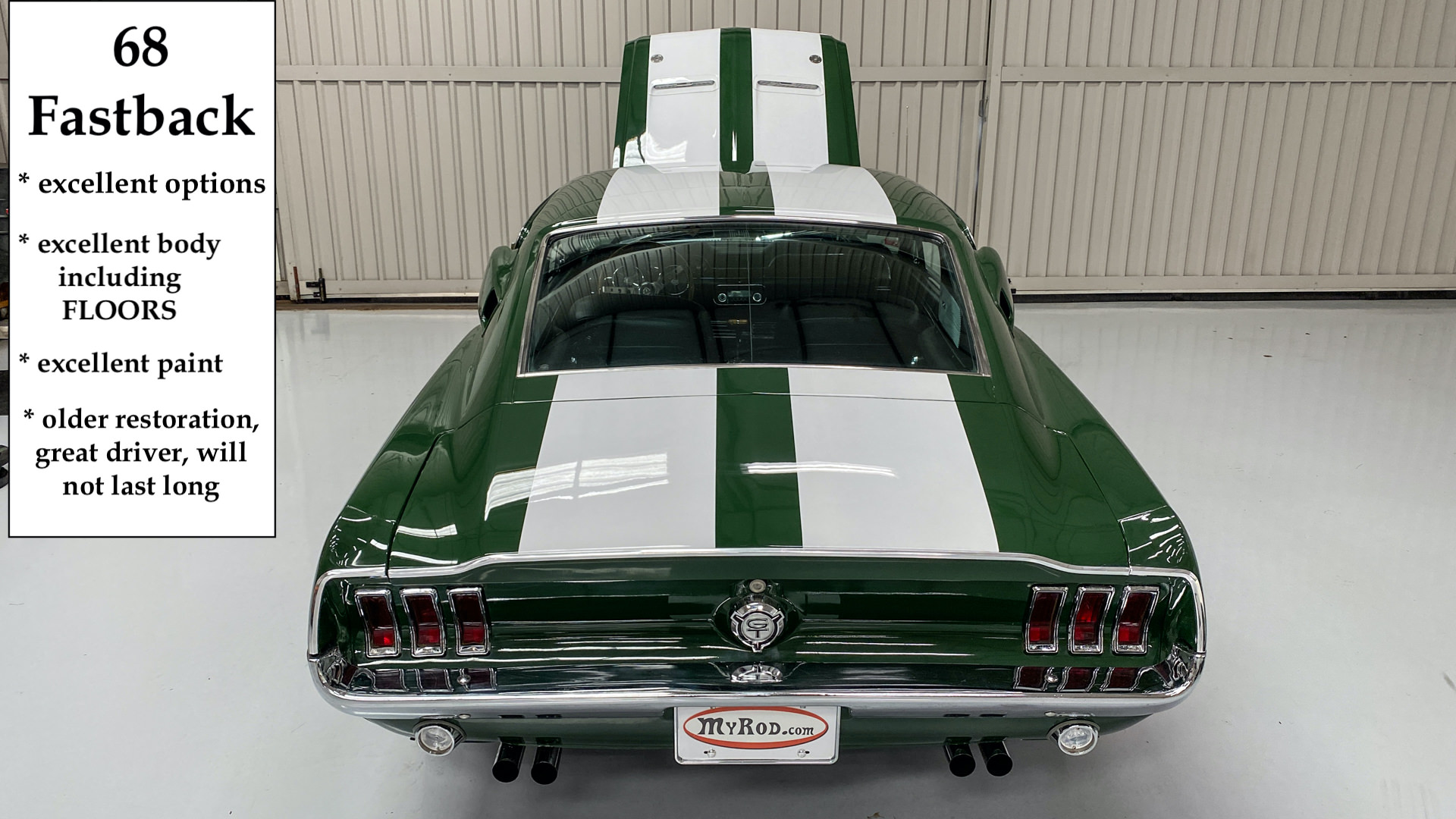 1968 Mustang Fastback
1968 Mustang Fastback
SOLD
High option car with beautiful paint and EXCELLENT original body including untouched all original FLOORS in excellent condition. Runs and drives good and has the "look" with some Shelby design elements. Original tags and vin in place. This is a very good car and will not last long on my site.
C-code, updated to "J-code" (GT level performance)
Power Steering
Power DISC Brakes
Air Conditioning
Automatic Transmission
DELUXE Interior (Black)
Fold Down Rear Seat
Shelby Wheels
$$ PRICE and more information, as well as PHOTOS will be forth coming. Let us know if you want to be UPDATED on the details pertaining to this car.
Sell Us Your Car!
We're always looking for high quality classic cars to buy.
Get our inventory update email!
If you're looking for a classic car and you're as particular as we are, it's our hope that we can be of some help in your search for a high quality KEEPER.