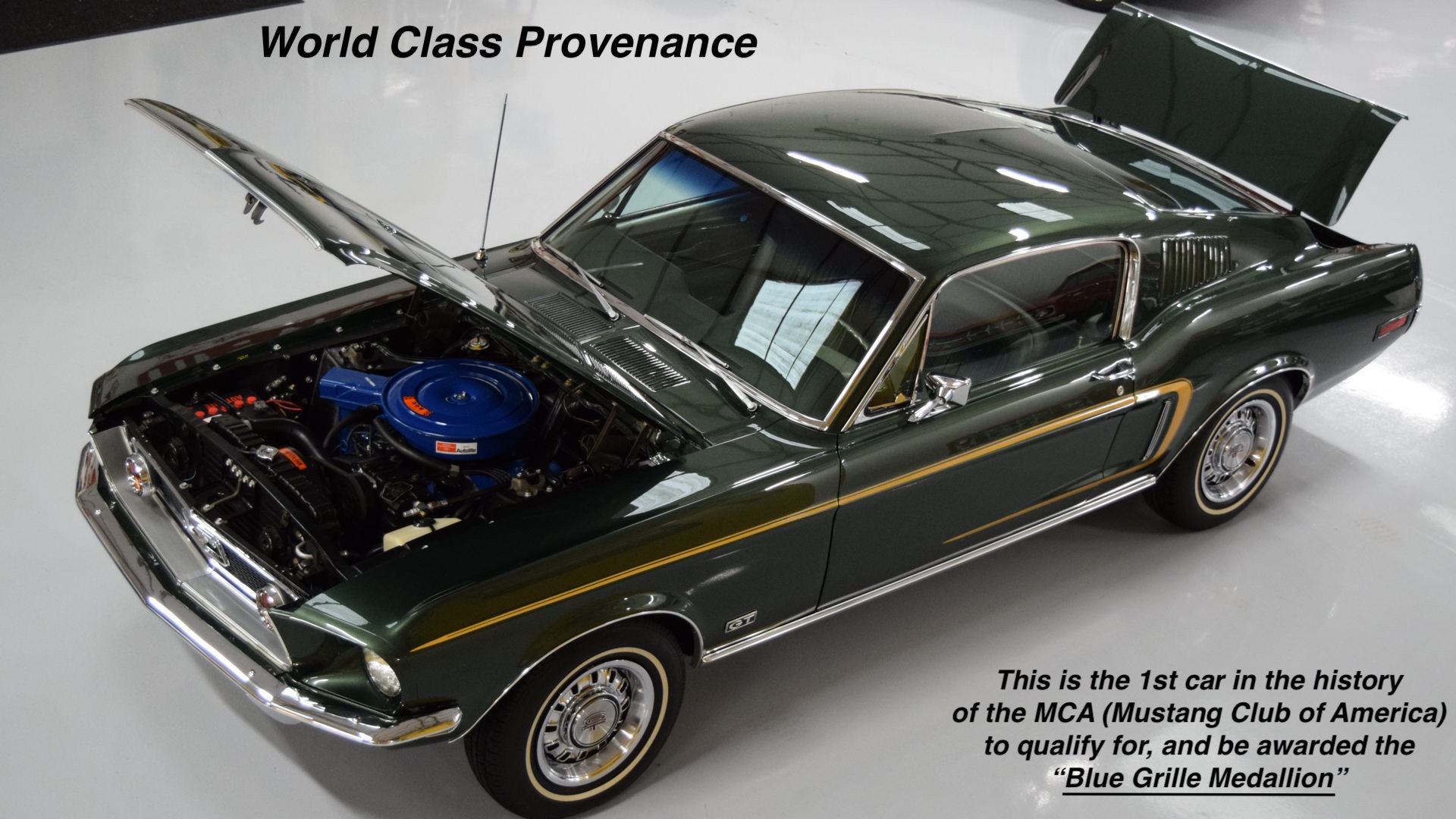 1968 Mustang GT Fastback
1968 Mustang GT Fastback
A legend
This may be the most highly awarded Mustang in the history of the MCA …. Mustang Club of America. A 28 year history of GOLD certifications at National level MCA events.
This very special investment grade 1968 Mustang GT fastback (in Highland Green) is a multiple Mustang Club of America (MCA) Senior concours GOLD winner and Antique Automobile Club of America (AACA) Grand National and Senior Grand National champion. It is the FIRST Mustang in history to receive the coveted "BLUE MEDALLION" from the MCA. Truly one of the most significant vintage Mustangs in existence. Multiple magazine car whose provenance is well documented.
Sell Us Your Car!
We're always looking for high quality classic cars to buy.
Get our inventory update email!
If you're looking for a classic car and you're as particular as we are, it's our hope that we can be of some help in your search for a high quality KEEPER.