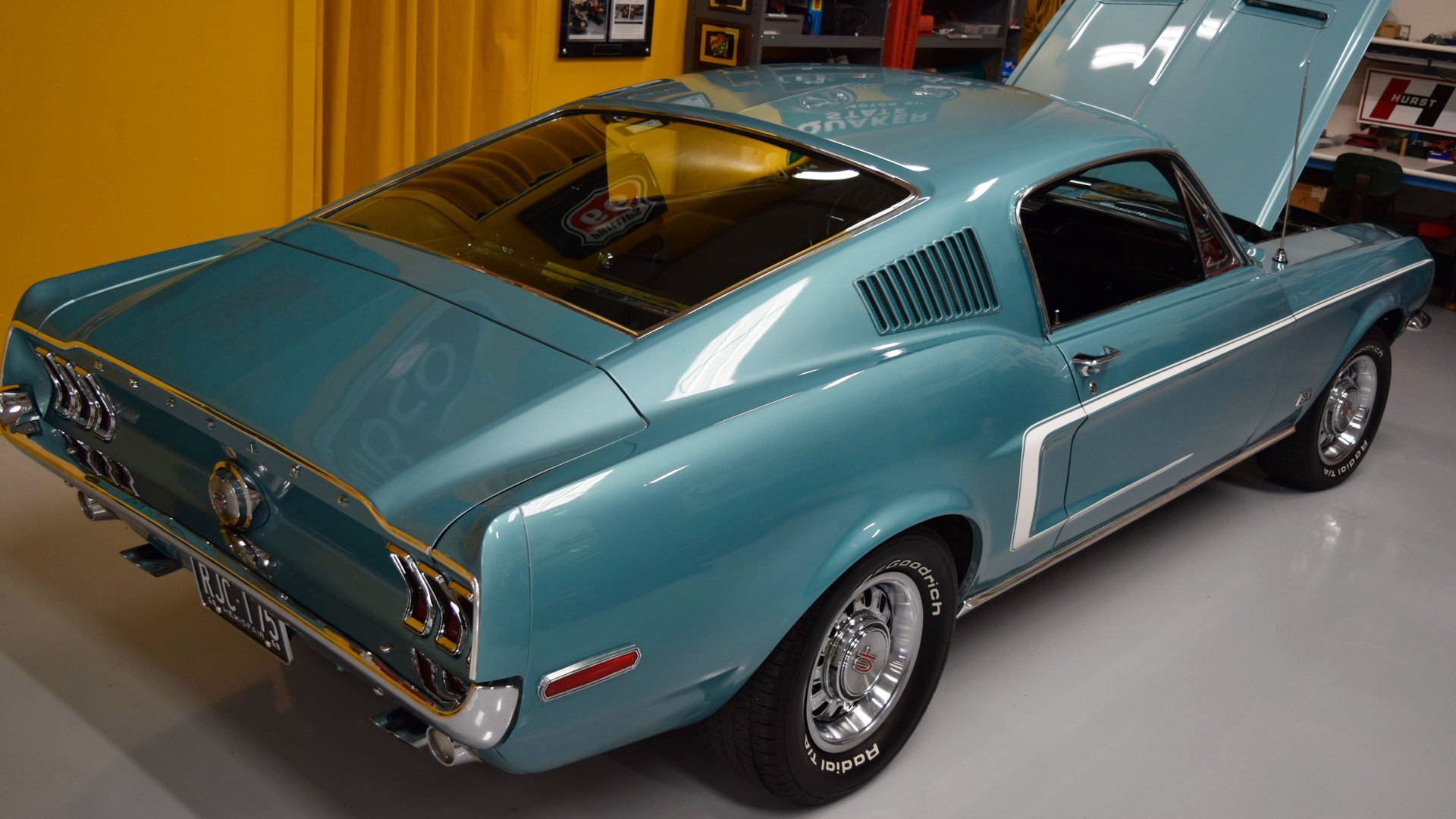 1968 Mustang GT Fastback
1968 Mustang GT Fastback
The car is a very well preserved 76,000 ORIGINAL mile example, one of the best "survivors" I have seen in all my years of chasing these cars. It has been pampered and loved by the same family for 40 years. It has the best body you could ever hope to find on a 50 year old Mustang with 100% of its original metal including the untouched "rot free floors". The top portion of the body was repainted but the lower portion remains original. It is very presentable and my guess is that most would not repaint it, but to be fresh show quality it would need a respray. If it were to ever get repainted it would be the easiest 50 year old Mustang repaint possible with almost zero body work required. The interior is original and preserved in mint condition. The original dash pad is the best original I have ever seen. Everything works except the optional clock. The car runs great and is super tight. It really is a time warp – the kind of fastback you dream of finding.
Sell Us Your Car!
We're always looking for high quality classic cars to buy.
Get our inventory update email!
If you're looking for a classic car and you're as particular as we are, it's our hope that we can be of some help in your search for a high quality KEEPER.