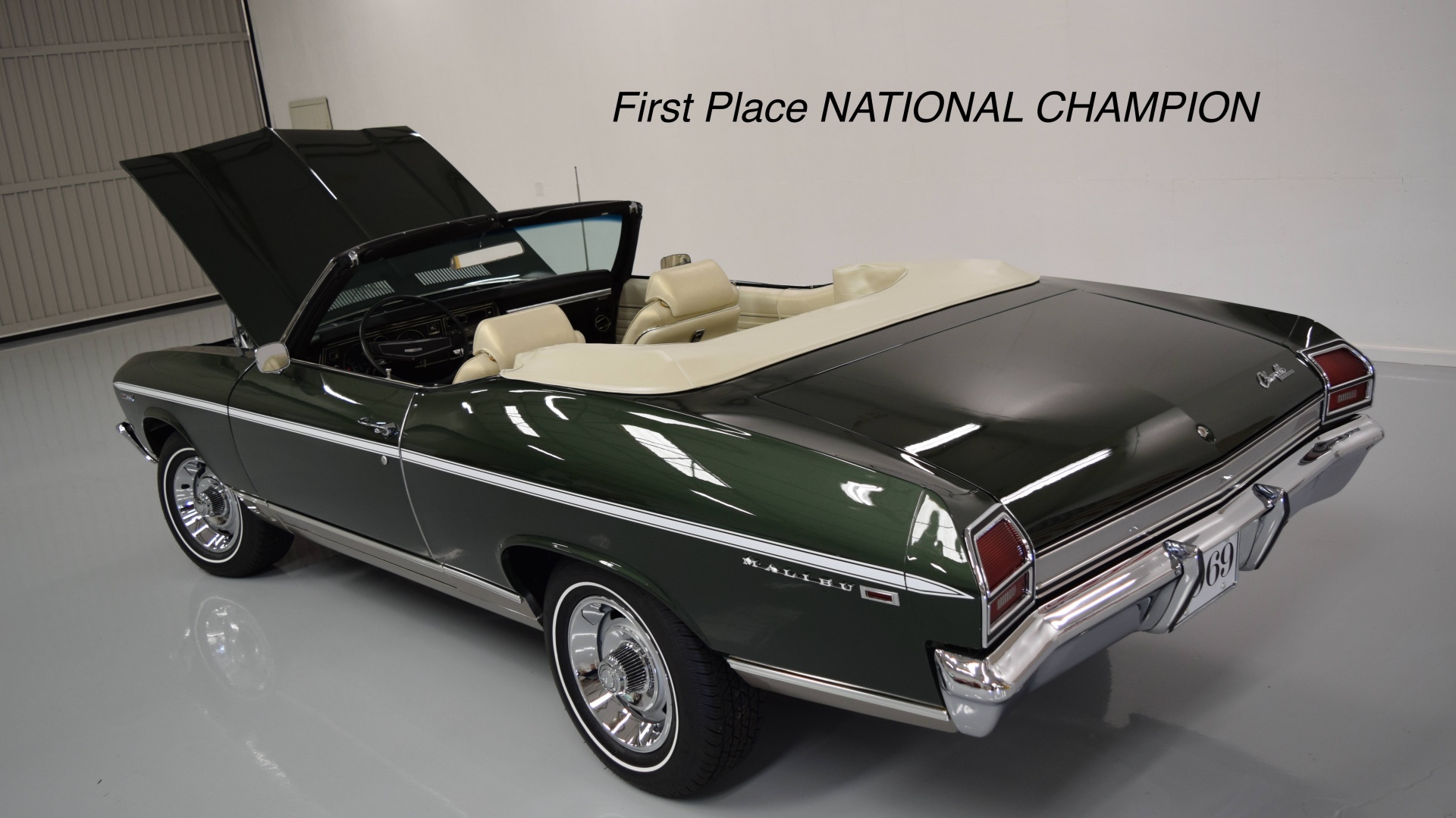 1969 Chevelle Convertible
1969 Chevelle Convertible
High option Fathom Green 1969 Chevelle Convertible with incredible provenance. National first place award winner and national senior award winner.
RARE color combination: Fathom Green with pearl white interior
350/300 horse motor
Numbers matching
12 bolt rearend
bucket seats
Air conditioning
Pwr Disc brakes
Pwr Top
and more…
Sell Us Your Car!
We're always looking for high quality classic cars to buy.
Get our inventory update email!
If you're looking for a classic car and you're as particular as we are, it's our hope that we can be of some help in your search for a high quality KEEPER.