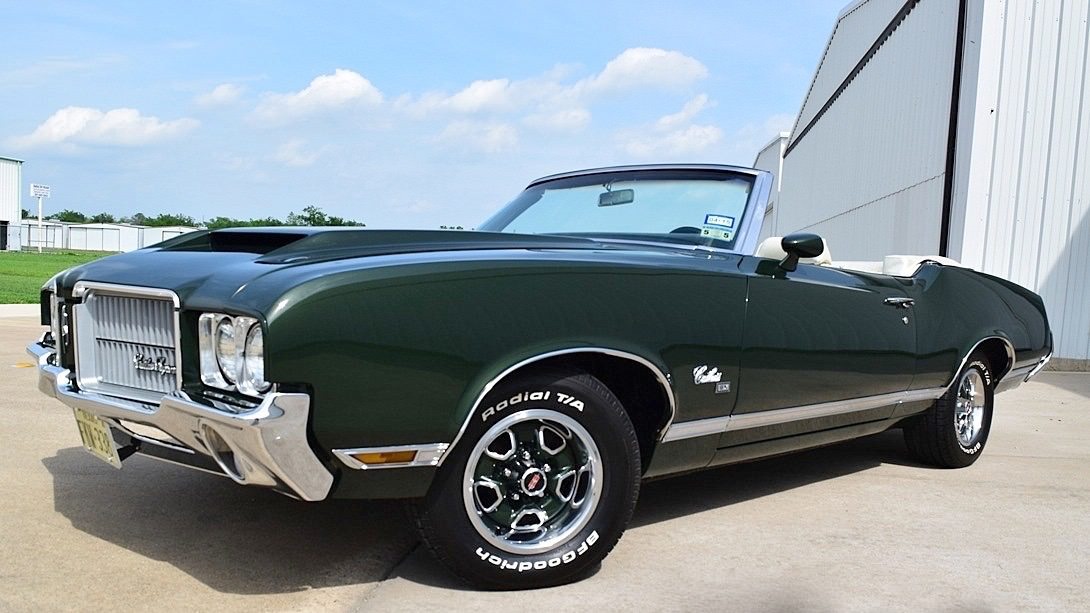 1971 Cutlass SX Ram Air 455 convertible
1971 Ram Air "SX 455" convertible
How RARE is the 1971 SX/455 convertible
1 of only 357 built …. that is rare!
This may be the finest 1971 "SX" 455 convertible in existence. Of the 357 built, how many would check off the value points below?
Important "value points"
– VERY rare when built & now super rare 44 years later
– Vin "Numbers Matching" original 455 engine
– Entire driveline is original and now FRESH
– High option car with EVERY base 442 option & more
– Documented with Fisher Body "broadcast card"
– Owner history is known (only 2 owners from NEW)
– Texas car from new (dry southern car)
– Good car PRIOR to restoration, original body panels
– Original colors (…. rare color combination)
– Original OEM Ram Air hood added but NOT a repo
– Restored to like new condition
– Motor rebuilt to 1970 specs …. it has real power
– Freezing COLD air conditioning
– Less than 500 miles since restoration…. NO wear
– Outstanding driving experience
– Eye-popping beautiful.
Needs nothing for immediate on demand enjoyment … it is FUN !
Sell Us Your Car!
We're always looking for high quality classic cars to buy.
Get our inventory update email!
If you're looking for a classic car and you're as particular as we are, it's our hope that we can be of some help in your search for a high quality KEEPER.