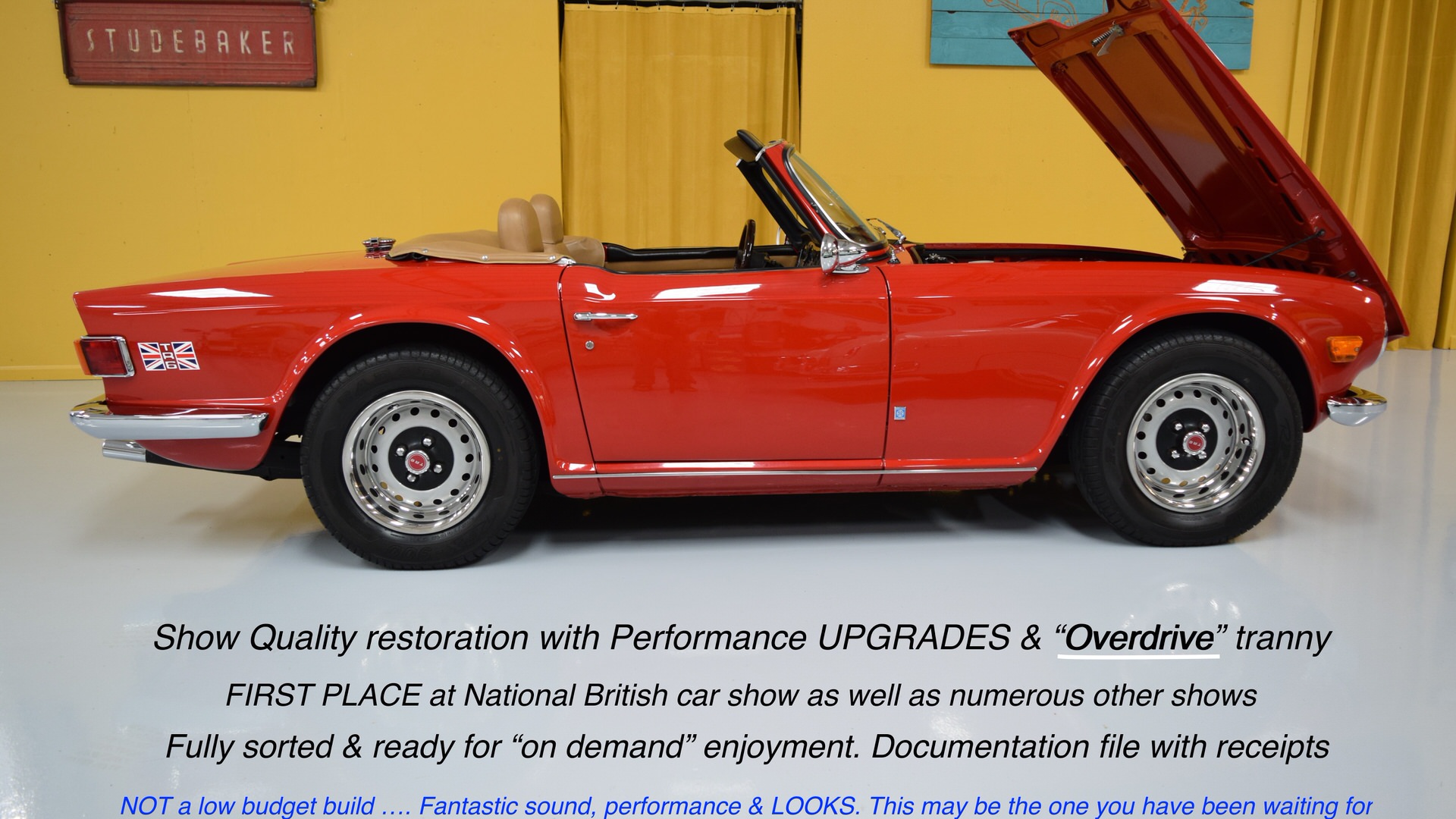 1972 Triumph TR6
1972 Triumph TR6
Please take time to watch the TEST DRIVE video (above).
FIRST PLACE at National British car show as well as numerous other first place wins. Simply put, this TR6 is a beautiful machine that impresses all that see it.
This 1972 Triumph TR6 has been the recipient of a Show Quality restoration and has benefited greatly from the right Performance UPGRADES installed by a Triumph Master Tech.
Fully sorted out & ready for on demand enjoyment. Documentation file with receipts:
Weber Carbs
Performance exhaust header
Custom Ansa Exhaust
Bored .040, new Pistons,, displacement now 2600cc
Cylinder Head reworked and machined to match block
Sprint Cam
Laycock OVERDRIVE transmission
If you are not familiar with the Triumph TR6, the one option that makes the most difference in these cars is the "overdrive" transmission. This car has the overdrive which makes higher speeds a joy.
The experience behind the wheel on this one is immensely satisfying!
Sell Us Your Car!
We're always looking for high quality classic cars to buy.
Get our inventory update email!
If you're looking for a classic car and you're as particular as we are, it's our hope that we can be of some help in your search for a high quality KEEPER.