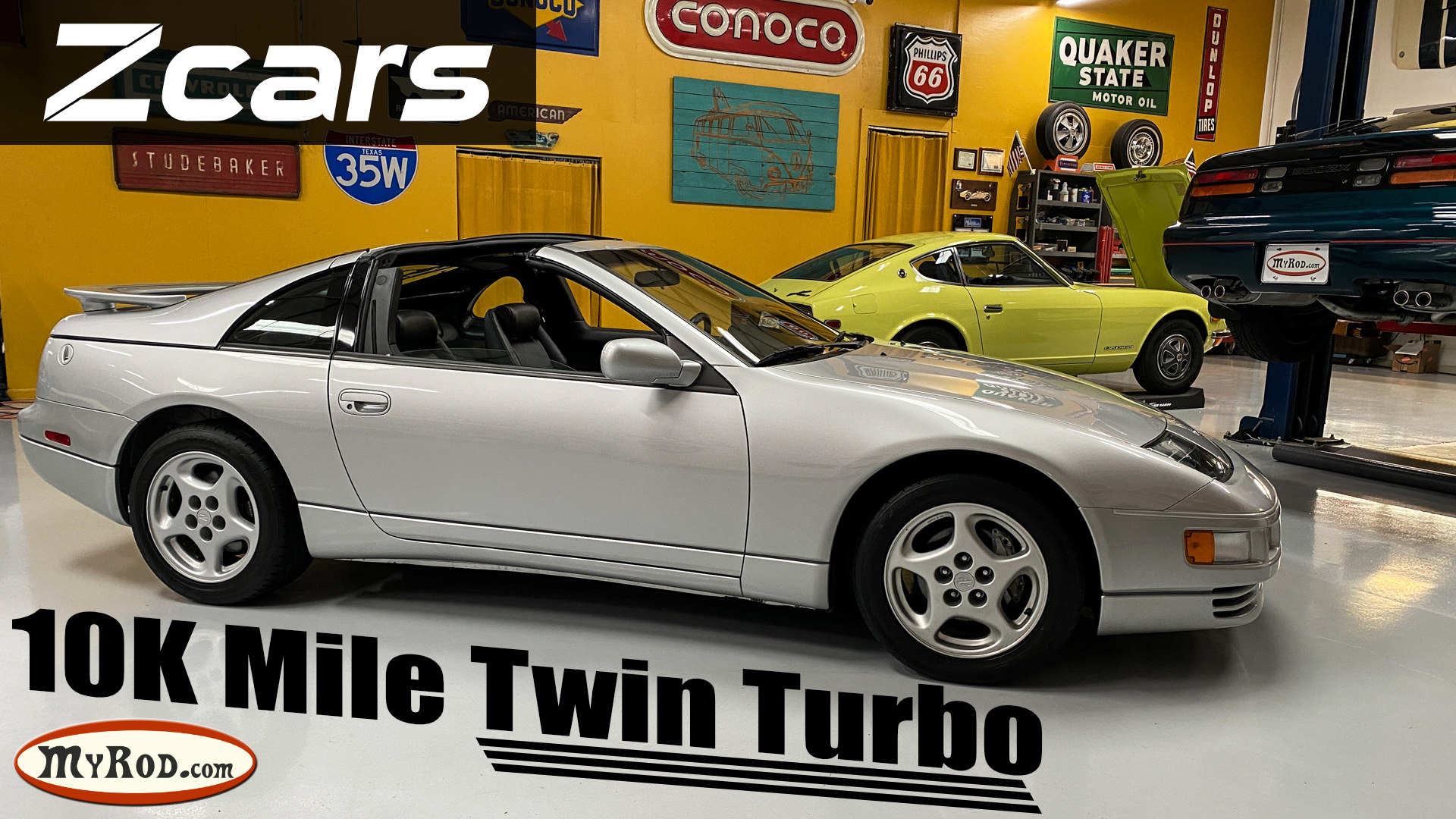 1996 Nissan 300ZX Twin Turbo
1996 Nissan 300ZX Twin Turbo
SOLD
1996 was the last year for the US market 300ZX and this may be the best example in existence with only 10,000 original miles from new. Owned by preservation minded owners since new and includes original factory documents including the Service Manual Record book which is filled out.
It is #270 of the LAST 300 "Commemorative" plaqued cars built and the only Platinum Silver Twin Turbo in that final batch. Truly ahead of its time in every way, it was a Motor Trend magazine TOP TEN car every year of its production and was dubbed "The Corvette Killer".
ULTRA low mile survivor
Twin Turbo
2960cc  3.0L  DOHC Twin Turbo V6  300 bhp, which afforded a sprint to 60 mph in 5.6 seconds and an electronically limited top speed of 155 mph
5-Speed
Sport Touring option
Four-Wheel Steering (HICAS)
2-seater Hatchback model with T-tops
Platinum Silver
Black Leather interior
Special Commemorative Addition identifying the last of the US market cars, # 270 of the last 300. Said to be the ONLY "Commemorative" Platinum Sliver Twin Turbo built.
The 1996 is the last year and the RAREST of the 300ZX run with only 2,950 sold in the US. It is also the most practical to own in that it is the FIRST year to have the OBD II built-in self-diagnostics capability.
Sell Us Your Car!
We're always looking for high quality classic cars to buy.
Get our inventory update email!
If you're looking for a classic car and you're as particular as we are, it's our hope that we can be of some help in your search for a high quality KEEPER.