An illustrated guide with 22 clues!
Video:
After watching this video you'll have a pretty good understanding on what makes a real GT Mustang and how to identify a real GT Mustang from a fake or a clone!
Photos:
Be sure to check out the illustrated photo guide below.
Car:
We used an original 1966 Silver Frost GT Mustang fastback as our example.
7 external clues:
GT gas cap
GT trumpet exhaust
GT stripes
MUSTANG lettering
GT Badge
Disc brakes
GT fog light bar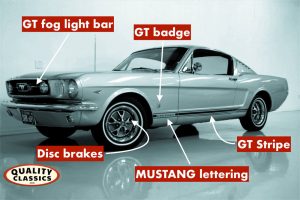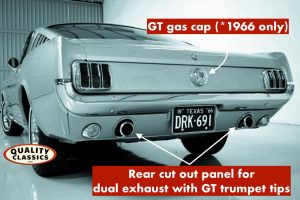 6 under hood clues:
Fog light wiring holes
13/16 diameter front sway bar
289 V8 with four barrel carburetor
A (or K) code in Vin# at 5th digit
Large master cylinder with clip on top (for disc brakes)
Quick ratio steering box (with HCC AW tag code for power steering or HCC AX tag code for manual steering)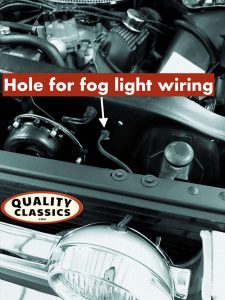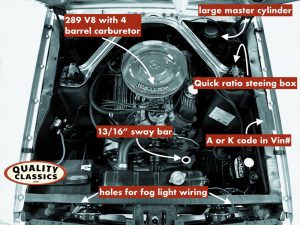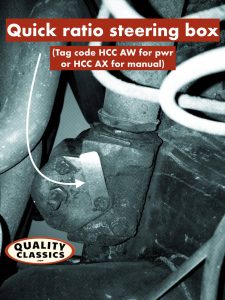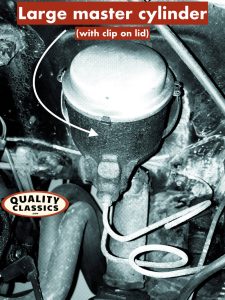 4 interior clues:
GT exhaust hanger bolt mount with reinforcement plate under rear seat
Fog light switch
Disc brake pedal pad
GT gauge cluster (*for 1965) (*could also be pony interior option without GT in 1965)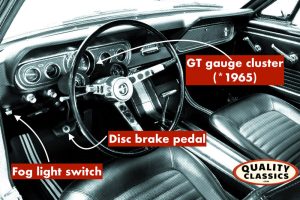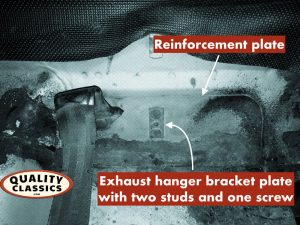 4 undercarriage clues:
Dual exhaust
GT dual exhaust hanger bracket mounts on rear floor pan
GT dual exhaust hanger reinforcements in rear frame rails (*same as trunk clue)
Brake line mount location left of exhaust bracket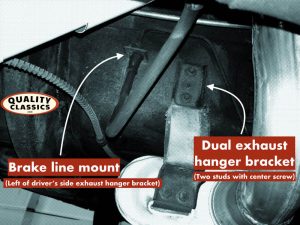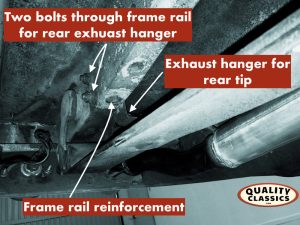 1 trunk clue:
GT dual exhaust "U shaped" reinforcements in rear frame rails (this one is our favorite ways to quickly find out if a Mustang is a real GT because it's easily accessible and also happens to be one of the hardest to fake)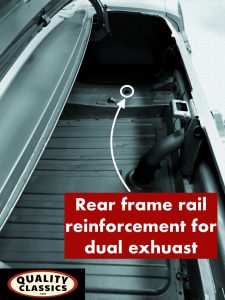 We hope this illustrated guide (and video) proves helpful to you in determining how to identify a REAL GT Mustang!
Also be sure to check out our page on "Top 5 Classic Car Buying Tips and How to Avoid Rookie Mistakes".