First let me admit that I own a 1962 Corvette (pictured in the gallery above). But the fact is I have had many Corvettes of various years and option packages. I have found something to like in all of them. However, after three decades of exposure to the breed, I have come to the conclusion that 1962 is hands down my favorite of the "first generation" Corvettes. I have read countless articles where this same conclusion has been reached by many others. This is easy to understand in terms of performance. 1962 was the FIRST and ONLY ("first gen") Corvette to come with the legendary 327. Simply put, in mass production terms, the fast revving and almost bullet proof 327 has to be in the top two, if not the number one, motor of all time. Mate this beloved motor with the classic artful styling of the first gen Corvette and you have an instant hall-of-famer.
What else separates the '62 from other first gen corvettes? A lot. In addition to some other mechanical upgrades it was cleaned up and toned down with cosmetic changes that gave a clear hint to a coming era of "less is better". Gone were the wide whites so popular in the fifties, now replaced by a "1 inch" whitewall. Gone were the two-tone paint themes of the fifties, now replaced with solid colors and no cove trim. And my favorite visual change was the now uncluttered "blacked out" grill that gives the '62 that muscular all business look.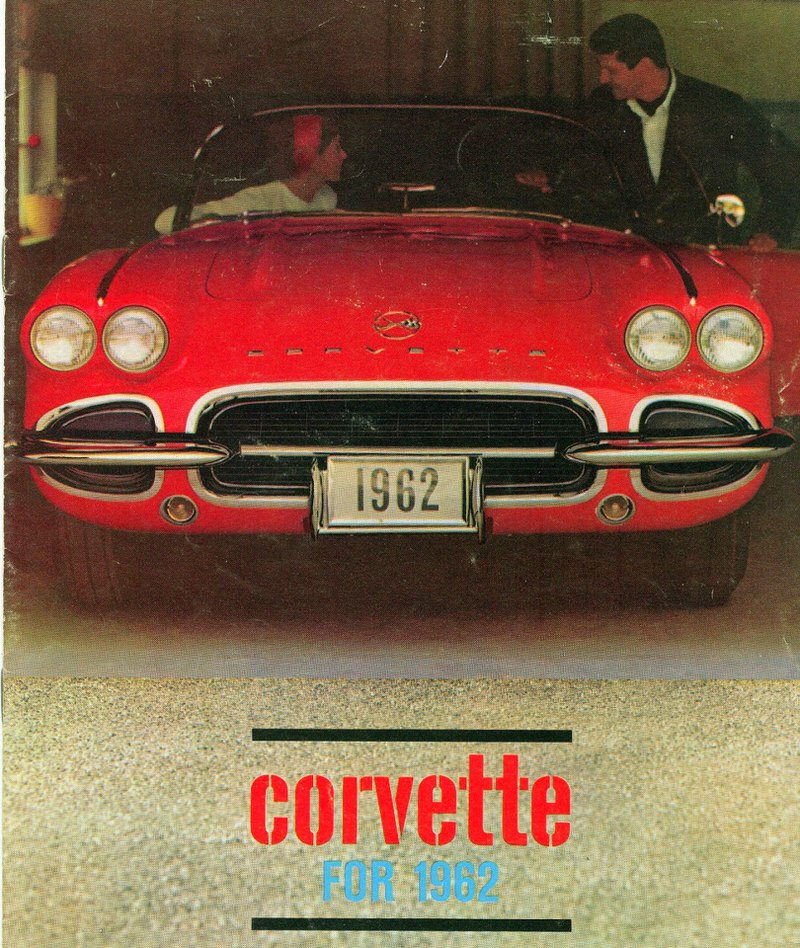 These cars looked great and they would fly. The power, sound and feel of my '62 drives me to look for excuses to take it out. The old lacquer paint is more than a little edgy, the interior is no longer fresh, but this thing comes to life like a spirited racehorse. I have grown to love the patina, so I have left it alone. One thing not to love was the primitive ride from the bias ply tires, which I replaced with radials. Wow, what a change quality tires made. Wow, what a car!